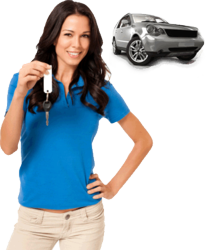 Valley Auto Loans is one of the most renowned providers of national and local auto loans.
Houston, TX (PRWEB) February 24, 2013
Valley Auto Loans, the well known car loan service platform, is about to become better and smarter with a series of service enhancements. According to reliable sources, the company is about to start implementing a series of measures to offer faster and more user friendly service. For many years, Valley Auto Loans has shown tremendous commitment towards helping bad credit consumers receive the best auto loan service.
To apply online and get approved instantly for the best bad credit auto loan deals, please visit https://valleyautoloan.com/apply-now2/.
In the coming days, Valley Auto Loans is about to introduce a new service department dedicated to bad credit lending. To run this department efficiently, a number of underwriters and credit officers will be recruited by the company. To increase the company's online presence, an internet based promotional plan has also been introduced, and a SEO company has been hired to lead these internet based promotional efforts. The company is also considering the addition of new lending partners to their nationwide network.
Unlike most other auto loan service providers in the country, Valley Auto Loans offers approval to almost all applicants regardless of their credit history. Other attractive benefits for their customers include zero down financing, super fast approval, and low rates of interest. The new improvement plans will certainly put them in a commanding position, in America's lending industry.
About Valley Auto Loans: Valley Auto Loans is one of the most renowned providers of national and local auto loans. The company understands that it can be embarrassing and frustrating to not be able to qualify for a car loan or student auto loan. The company connects consumers with the best auto lenders and helps them get approved for an auto loan quickly.