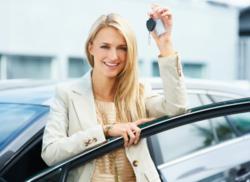 Car Loans Solutions is an online financial service provider that has emerged as a ray of hope for people with less than perfect credit history
Greenville, SC (PRWEB) February 24, 2013
Well known online car loan service providers Car Loans Solutions have just announced that a number of new strategies are about to be implemented by the company. These new strategies are aimed at improving the company's already popular service that offers the best auto loan deals to credit challenged borrowers. Car Loans Solutions recently introduced a new approval policy that has helped thousands of bad credit consumers qualify for attractive car loan deals.
To get approved immediately for auto loans with bad or no credit, please visit http://carloanssolutions.com/apply.
Amongst all the service improvement measures from the company, the employment of a SEO company deserved a special mention. This new service partner of Car Loans Solutions will be responsible for improving the company's online presence and reaching out to more borrowers looking for bad credit auto loans. The company has also decided to recruit new employees experienced in serving bad credit consumers. Moreover, a number of renowned bad credit lenders would soon be included in the company's lending network.
Car Loans Solutions have taken a significant position n the country's auto loan market by showing tremendous focus towards offering the best possible car loan benefits to poor credit consumers. At present, they offer easy approval facility to almost all applicants with the best interest rates and tons of other benefits. To find out more about this advanced auto loan system, please visit http://carloanssolutions.com/poor-credit-auto-loans/.
About Car Loans Solutions: Car Loans Solutions is an online financial service provider that has emerged as a ray of hope for people with less than perfect credit history. With an intention to offer low interest auto loan to all applicants, the company has built a nationwide network of lending partners specialized in offering car loans to bad credit customers. As a result, Car Loans Solutions is now offering almost 100% approval rate for their loan applications, including those from bad or no credit applicants.