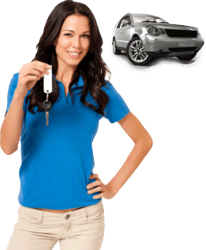 Valley Auto Loans is one of the most renowned providers of national and local auto loans.
Greenville, SC (PRWEB) February 26, 2013
Valley Auto Loans, a reputed car loan service company, is leaving no stone unturned to reach out more effectively to their prospective customers. As a part of their recently launched online marketing strategy, the company has revealed their plans to make the most of different social media platforms. Since many years, Valley Auto Loans have been the frontrunner in the bad credit lending market of the country. Since the recent introduction of their advanced auto credit policy, the company is offering safe and easy lending service to all.
To qualify for auto loans with all types of credit, please visit https://valleyautoloan.com/apply-now2/.
Social media is considered by many to be the next big thing in the world of online marketing. Social media websites like Facebook, Twitter, LinkedIn, etc are visited by millions of people every day and a properly executed marketing campaign built around these platforms can be highly effective for any organization. Many industry leaders from different markets have received amazing results from social media marketing. Valley Auto Loans looks to emulate these companies by building a campaign that helps them connect to more bad credit consumers looking for auto loans.
As a part of their effort to kick start this campaign, the company has already started working on their Twitter, Facebook, and LinkedIn pages. A Google+ platform is also expected to be launched soon. Talking about their new marketing plan, a senior official from the country's leading online auto lending company said, "We know there are many people across the country that are still not aware of our service offerings. A social media campaign will help us get in touch with them".
About Valley Auto Loans: Valley Auto Loans is one of the most renowned providers of national and local auto loans. The company understands that it can be embarrassing and frustrating to not be able to qualify for a car loan or student auto loan. The company connects consumers with the best auto lenders and helps them get approved for an auto loan quickly.