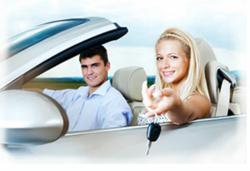 Valley Auto Loans is the #1 provider of national and local auto loans.
Greenville, SC (PRWEB) February 27, 2013
Some of the largest bad credit lending companies throughout the country has recently become part of Valley Auto Loans's nationwide service network. Valley Auto Loans is a reputed auto loan service platform that has gained immense popularity for their commitment towards bad credit consumers. Unlike any other auto loan company, Valley Auto Loans strives to provide 100% approval regardless of credit score to all applicants.
To apply for the best bad credit auto loan deals, please visit https://valleyautoloan.com/apply-now2/
Lending partners play a significant part in determining the quality of service provided by any lending service provider. The new lending partners of Valley Auto Loans are specialists in serving consumers with the worst possible credit history. Talking about their new service partners, a senior official from the company said, "These are some of the biggest names in the country's poor credit lending market. We hope of provide even better service in the future, thanks to our new partners".
Valley Auto Loans has recently launched their new credit approval system that has helped many poor credit borrowers to qualify for easy and safe auto loans. In addition to a high approval chance, the company also offers excellent rate of interest to all the applicants. No money down financing option is also available at Car Loans Search for all consumers.
About Valley Auto Loans
Valley Auto Loans is the #1 provider of national and local auto loans. Our approval process is fast! We understand that it can be embarrassing and frustrating to not be able to qualify for a car loan or student auto loan that would enable you to purchase the proper vehicle for you or your family. The approval process starts with the car lender. We provide people with the best auto lender network. Get approved for an auto loan fast! Drive your dream car.