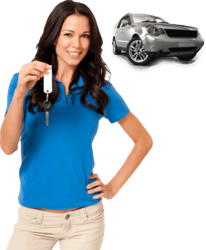 Valley Auto Loans is one of the most renowned providers of national and local auto loans.
Greenville, SC (PRWEB) February 27, 2013
Top American car loan help company Valley Auto Loans has just started recruiting personnel for their recently launched department dedicated to serving bad credit customers. The first batch of underwriters and credit officers recruited by Valley Auto Loans are scheduled to join the company early next week. Valley Auto Loans has an extraordinary reputation in the country's auto loan market because of their repeated efforts to solve auto loan related concerns for consumers with imperfect credit history.
To benefit from America's best bad credit auto loan service, please visit https://valleyautoloan.com/apply-now2/.
Since the last few months, Valley Auto Loans has made several enhancements of their service facility. Their new credit approval system has already become the talk of the town since it was implemented in January. This customer friendly approval policy has been designed to offer approval to all car loan applicants including those with bad or no credit history whatsoever. By introducing a dedicated department for bad credit borrowers, they have only reconfirmed their position as the top bad credit auto lender in the United States.
Most of the lending service providers in the country are reluctant to have bad credit consumers as their customer. Dealing with these consumers requires specialized training and prior experience. This is exactly why Valley Auto Loans have recruited fresh manpower for their new department. Reliable sources have informed that all these new recruits have a wealth of experience in serving credit challenged car loan applicants.
About Valley Auto Loans: Valley Auto Loans is one of the most renowned providers of national and local auto loans. The company understands that it can be embarrassing and frustrating to not be able to qualify for a car loan or student auto loan. The company connects consumers with the best auto lenders and helps them get approved for an auto loan quickly.