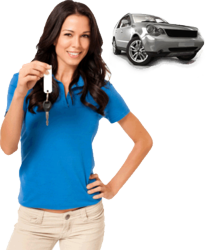 Valley Auto Loans is one of the most renowned providers of national and local auto loans.
Greenville, SC (PRWEB) February 28, 2013
Valley Auto Loans is about the start training all the employees of their recently launched department for bad credit consumers. It may be recalled that this dedicated department was introduced recently by the company to provide better service to consumers without good credit. Since many years, Valley Auto Loans has been a familiar name in the nationwide auto lending market for their exemplary track record. Their service is designed to help all applicants qualify for easy auto loans regardless of their credit score.
To qualify for attractive car loan deals with bad credit, please visit https://valleyautoloan.com/apply-now2/.
Valley Auto Loans is presently in an expansion mode and have made several enhancements of their service in the last few months. The most significant of those was working out an approval system that offers approval to consumers with all types of credit history. To focus on serving bad credit borrowers, a dedicated department was also launched. Now, they have decided to train all employees of the new department. It has been informed that some distinguished industry experts have been approached by the company to conduct the training session.
Auto loan approval is a big deal for many credit challenged consumers in this tough economic scenario. Where most of the companies are not even interested in dealing with these borrowers, Valley Auto Loans has not only provided them assurance for 100% approval, but is also offering the best rates of interest and zero down financing facility.
About Valley Auto Loans: Valley Auto Loans is one of the most renowned providers of national and local auto loans. The company understands that it can be embarrassing and frustrating to not be able to qualify for a car loan or student auto loan. The company connects consumers with the best auto lenders and helps them get approved for an auto loan quickly.