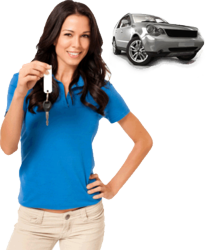 Valley Auto Loans is one of the most renowned providers of national and local auto loans.
Greenville, SC (PRWEB) February 28, 2013
Valley Auto Loans is now looking to further improve their position the country's auto loan market, leveraging the power of the internet. They have just implemented a comprehensive internet based marketing strategy to help more bad credit consumers with their service. Valley Auto Loans is a remarkable auto loan service that approves applications from all applicants including those with bad or no credit history at all.
To qualify instantly for car loan deals without a good credit history, please visit https://valleyautoloan.com/apply-now2/.
According to recent market trend, a vast majority of car loan shoppers now search online for the best deals in the market. As a result, it is important for any auto loan service provider to be found online by these shoppers. As a part of their new internet marketing plan, Valley Auto Loans will optimize their website targeting the most searched key phrases for their market. Better utilization of their blog and Facebook page is also on the cards.
Valley Auto Loans has worked out several plans in the recent months to improve their extremely popular bad credit auto loan service. It may be recalled that they have just launched a new department specifically to handle applications from customers with poor credit. Their new marketing strategy will certainly help them get in touch more effectively with people who need their service.
About Valley Auto Loans: Valley Auto Loans is one of the most renowned providers of national and local auto loans. The company understands that it can be embarrassing and frustrating to not be able to qualify for a car loan or student auto loan. The company connects consumers with the best auto lenders and helps them get approved for an auto loan quickly.