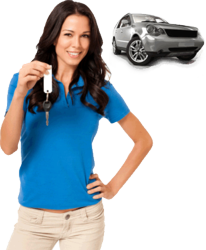 Valley Auto Loans connects consumers with the best auto lenders and helps them get approved for an auto loan quickly
Greenville, SC (PRWEB) April 11, 2013
Valley Auto Loans, the highly preferred online service provider for bad credit auto loans has just announced their quarterly recruitment strategy. This strategy involves recruitment of many finance professionals experienced in high risk auto loans within the current quarter. Since the beginning of the year, Valley Auto Loans has repeatedly hit the headlines by working out a system that offers approval to almost all their applicants regardless of their credit.
To receive the best car loan deals with bad credit, please visit https://valleyautoloan.com/apply-now2/.
It may be recalled that Valley Auto Loans has recently opened a dedicated department for their credit challenged customers. The new recruitment plan of the company is for this new department. This is certainly a great initiative fro the company because offering top class service to bad credit applicants requires specialized skills. The company expects their new recruits to improve the efficiency of their advanced car credit system.
Discussing the company's plan for the current quarter, a senior official from Valley Auto Loans said, "In addition to this recruitment plan, we are also looking to implement an online promotional campaign within the current quarter."
About Valley Auto Loans: Valley Auto Loans is one of the most renowned providers of national and local auto loans. The company understands that it can be embarrassing and frustrating to not be able to qualify for a car loan or student auto loan. Valley Auto Loans connects consumers with the best auto lenders and helps them get approved for an auto loan quickly