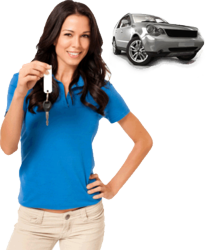 Valley Auto Loans connects consumers with the best auto lenders and helps them get approved for an auto loan quickly
Greenville, SC (PRWEB) April 16, 2013
Valley Auto Loans, a renowned provider of bad credit auto loans has just launched their redesigned official website. This online car lending platform is presently the most preferred destination for bad credit consumers looking for car loan solutions. Very recently, the company has introduced an excellent credit policy that has already made a serious impact of the country's car loan market.
To receive the most recommended poor credit car financing service in the country, please visit https://valleyautoloan.com/apply-now2/.
Valley Auto Loans' new website tells visitors in detail about their advanced auto lending policy that has already achieved nearly 100% approval percentage in the last three months. The website has also been improved by the inclusion of a monthly payment calculator tool for car loan applicants. Above all, the entire website has been optimized for the search engines to enhance its online visibility.
Talking about their improved website, a senior official from Valley Auto Loans said, "The relaunch of our website is expected to play a crucial role in improving our service and getting us more customers in the days to come."
About Valley Auto Loans: Valley Auto Loans is one of the most renowned providers of national and local auto loans. The company understands that it can be embarrassing and frustrating to not be able to qualify for a car loan or student auto loan. Valley Auto Loans connects consumers with the best auto lenders and helps them get approved for an auto loan quickly