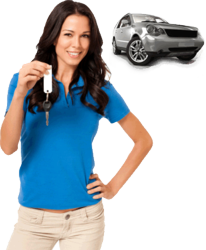 Valley Auto Loans connects consumers with the best auto lenders and helps them get approved for an auto loan quickly.
Greenville, SC (PRWEB) April 17, 2013
Valley Auto Loans, the trusted provider of bad credit auto loans, has just started to reach out to a larger segment of car loan applicants. The company had recently implemented a SEO policy to connect more effectively with people who are badly in need of their service. According to information revealed by the company, the inbound traffic to the company's website has already increased significantly since the launch of this SEO strategy.
To qualify for the best car loan deals with bad or no credit, please apply online at https://valleyautoloan.com/apply-now2/.
A strong SEO policy is extremely useful for any online service provider operating in any field of business. Valley Auto Loans recently hired a well known SEO company to enhance their position in the online marketplace. In the last one month or so, Valley Auto Loans has optimized their online store and implemented a social media strategy to connect with more poor credit car loan shoppers.
Discussing the performance of their new SEO strategy, a senior official from Valley Auto Loans said, "Our new SEO partner has already helped us a great deal in helping more bad credit consumers with our service. The percentage of inbound traffic is expected to rise further in the next few months."
About Valley Auto Loans:
Valley Auto Loans is one of the most renowned providers of national and local auto loans. The company understands that it can be embarrassing and frustrating to not be able to qualify for a car loan or student auto loan. Valley Auto Loans connects consumers with the best auto lenders and helps them get approved for an auto loan quickly