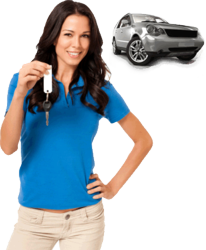 Valley Auto Loans connects consumers with the best auto lenders and helps them get approved for an auto loan quickly
Greenville, SC (PRWEB) April 18, 2013
Bad credit auto loans service specialists Valley Auto Loans has started the implementation stage of their recruitment policy for the current quarter. A number of finance professionals with a significant experience in bad credit car financing have just joined the company. Valley Auto Loans is a highly preferred online car lending platform that provides super fast approval to applicants irrespective of their credit history.
For instant approval on car loans with bad or no credit, please visit https://valleyautoloan.com/apply-now2/.
Valley Auto Loans has always been extremely proactive about providing tailor-made auto loan deals to all their applicants with bad credit. The company's decision to recruit a group of poor credit car financing experts will certainly help them improve their performance. Interestingly, Valley Auto Loans has done well to achieve over 99% approval percentage during the first quarter of the year.
A number of measures are now being implemented by Valley Auto Loans to touch the unprecedented 100% approval percentage on auto loans. Talking about their long term vision, a senior official from Valley Auto Loans said, "We are implementing a series of plans to take us to our ultimate goal of 100% approval. Our new group of employees will make this journey easier for us."
About Valley Auto Loans:
Valley Auto Loans is one of the most renowned providers of national and local auto loans. The company understands that it can be embarrassing and frustrating to not be able to qualify for a car loan or student auto loan. Valley Auto Loans connects consumers with the best auto lenders and helps them get approved for an auto loan quickly