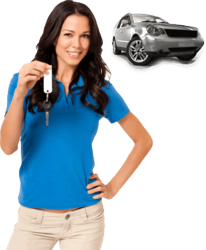 Valley Auto Loans connects consumers with the best auto lenders and helps them get approved for an auto loan quickly
Greenville, SC (PRWEB) April 18, 2013
Valley Auto Loans is now offering unbelievably low rates of interest to all their bad credit auto loan shoppers. This renowned online auto lending platform has been offering high quality auto lending service for many years, and has come to the limelight recently by introducing a car credit policy that promises 100% approval assurance to car loan applicants with all types of credit.
To qualify for bad credit car loans with great interest rates, please visit https://valleyautoloan.com/apply-now2/.
Valley Auto Loans' new approval policy offers a plethora of benefits to their customers. Most importantly, applicants with all types of credit can qualify for their car loans, thanks to this system. Most companies offer their best deals only to the customers with a flawless credit history. However, at Valley Auto Loans, it is possible to qualify for attractive interest rates on bad credit auto financing without any upfront payment.
Explaining the reason behind the company's excellent service facilities, a senior official from Valley Auto Loans said, "Our new approval system involves circulation of the applications through our nationwide network of bad credit auto lending experts. As a result, all our customers receive unbeatable deals."
About Valley Auto Loans:
Valley Auto Loans is one of the most renowned providers of national and local auto loans. The company understands that it can be embarrassing and frustrating to not be able to qualify for a car loan or student auto loan. Valley Auto Loans connects consumers with the best auto lenders and helps them get approved for an auto loan quickly