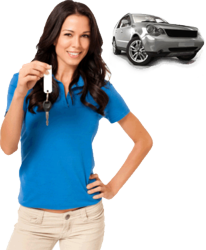 Valley Auto Loans connects consumers with the best auto lenders and helps them get approved for an auto loan quickly
Greenville, SC (PRWEB) April 19, 2013
Valley Auto Loans continues to come up with informative articles for bad credit auto loans shoppers through their official blog. The company's latest blog post provides guidelines to credit challenged borrowers about staying safe against wrong credit repair techniques. Valley Auto Loans is presently the talk of the town in the country's lending market with an advanced approval policy that provides easy auto loan qualification to applicants with all types of credit.
For instant auto loan qualification with an undesirable credit history, please visit https://valleyautoloan.com/apply-now2/.
According to the article published recently by Valley Auto Loans, many poor credit consumers often choose wrong credit repair techniques out of desperation. A group of unscrupulous businessmen make use of their desperation by offering credit improvement service following a process named file segregation. People receiving such service could end up in serious trouble because it involves using Employee Identification Number for the purpose of personal identification, which is a criminal offence.
In addition to their dedicated car lending service for poor credit buyers, Valley Auto Loans also offers solutions to a common man's financial issues through their official blog. "The articles in this blog are extremely useful to gain an upper hand over your financial concerns", say David, a regular follower of the blog.
About Valley Auto Loans:
Valley Auto Loans is one of the most renowned providers of national and local auto loans. The company understands that it can be embarrassing and frustrating to not be able to qualify for a car loan or student auto loan. Valley Auto Loans connects consumers with the best auto lenders and helps them get approved for an auto loan quickly