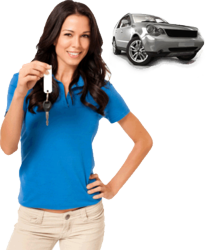 Valley Auto Loans connects consumers with the best auto lenders and helps them get approved for an auto loan quickly.
Greenville, SC (PRWEB) April 20, 2013
After emerging as the strongest player in America's bad credit auto loans market, Valley Auto Loans is taking firm steps towards scripting another success story with their student auto loan service. For many years, this online service platform has been offering top class car loan service for consumers with bad or no credit. The company's has recently become the cynosure of the lending community by implementing a credit policy that offers approval to almost 100% of their customers irrespective of their credit score.
To qualify for excellent car loan deals without a good credit score, please visit https://valleyautoloan.com/apply-now2/.
Over the years, different lending companies in the country have considered cosigners to be an important qualification criterion for offering car loan to students. This is because most of the students have bad or no credit. Unlike most of these companies, Valley Auto Loans specializes in offering car loan service for poor credit borrowers. As a result, they have now started offering attractive car loan deals for students without a cosigner or any upfront payment.
Talking about their student auto loans service, a senior official from Valley Auto Loans said, "We know many students are deprived from car loan deals because they do not have a good credit history. Our service is tailor-made for such consumers and hence, we have now started serving students with our efficient service platform."
About Valley Auto Loans:
Valley Auto Loans is one of the most renowned providers of national and local auto loans. The company understands that it can be embarrassing and frustrating to not be able to qualify for a car loan or student auto loan. Valley Auto Loans connects consumers with the best auto lenders and helps them get approved for an auto loan quickly