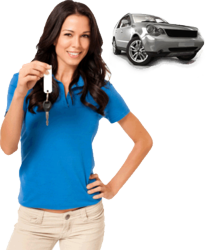 Valley Auto Loans connects consumers with the best auto lenders and helps them get approved for an auto loan quickly
Greenville, SC (PRWEB) April 21, 2013
Valley Auto Loans' new department for bad credit auto loans applicants has already started producing great results for the company. It may be recalled that this department was launched recently to improve their already impressive service for poor credit applicants. Valley Auto Loans presently provides easy and safe car loan qualification to all their applicants, no matter how bad their credit score is.
For instant qualification on car loans with poor credit, apply online at https://valleyautoloan.com/apply-now2/.
Valley Auto Loans started their new department for poor credit car loan applicants to offer dedicated service facility to them. Since the last few months, the company has been providing approval to almost 100% of their bad credit applicants. As a result, the number of applicants with bad credit has reached an all time high at Valley Auto Loans. Their new department is now offering specialized bad credit car lending support to these applicants.
Discussing the utility of having a dedicated department, a senior official from Valley Auto Loans said, "Our bad credit applicants have always been our top priority. A new department was needed because serving these customers is entirely different from other car loan cases."
About Valley Auto Loans:
Valley Auto Loans is one of the most renowned providers of national and local auto loans. The company understands that it can be embarrassing and frustrating to not be able to qualify for a car loan or student auto loan. Valley Auto Loans connects consumers with the best auto lenders and helps them get approved for an auto loan quickly