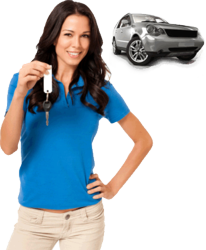 Valley Auto Loans connects consumers with the best auto lenders and helps them get approved for an auto loan quickly
Greenville, SC (PRWEB) April 21, 2013
Valley Auto Loans plans to provide regular training to their employees in order to offer top class bad credit auto loans service. According to the company's quarterly business plan, training programs will be arranged every month for all the employees starting from the month of May. Valley Auto Loans is a popular auto lending service provider that offers hassle free car loans to applicants with all types of credit.
To qualify for attractive car loan deals with poor credit history, please apply online at https://valleyautoloan.com/apply-now2/.
On the job training and education has always been one of the top priorities for Valley Auto Loans. During the monthly training sessions, the previous month's performance will be analyzed in detail to find out avenues for further improvement. Some of the top personalities from America's poor credit car financing market will be present as guest trainers during these sessions.
When asked about the company's training policy, a senior official from Valley Auto Loans said, "We believe that regular training is required even for the most proficient and talented professionals. These monthly training sessions will help our team to remain at the top of their potential throughout the year."
About Valley Auto Loans:
Valley Auto Loans is one of the most renowned providers of national and local auto loans. The company understands that it can be embarrassing and frustrating to not be able to qualify for a car loan or student auto loan. Valley Auto Loans connects consumers with the best auto lenders and helps them get approved for an auto loan quickly.