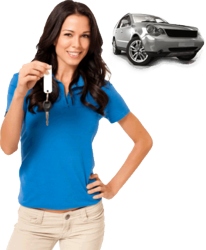 Valley Auto Loans connects consumers with the best auto lenders and helps them get approved for an auto loan quickly
Greenville, SC (PRWEB) April 21, 2013
After the grand success of the company's dedicated department for bad credit auto loans, Valley Auto Loans has decided to start another new department to offer tailor-made car loan deals to the students. Valley Auto Loans has been repeatedly grabbing headlines in the country's auto lending fraternity since the launch of their advanced car credit policy. This policy has already made an impact on the country's car loan market by offering easy approval to applicants with all types of credit.
To qualify for the best car loan offers with poor credit, apply online at https://valleyautoloan.com/apply-now2/.
Student auto loan qualification can be as difficult as a bad credit car loan case because most of the students do not have a good credit history. Moreover, it is not possible for a large majority of applicants to get hold of a cosigner or make a high upfront payment. Through their new service department, Valley Auto Loans will now offer attractive car loan deals without any of these qualification parameters.
Talking about the company's decision to start another new department, a senior official from Valley Auto Loans said, "Having dedicated departments for different types of customers helps is offering top class service to all."
About Valley Auto Loans:
Valley Auto Loans is one of the most renowned providers of national and local auto loans. The company understands that it can be embarrassing and frustrating to not be able to qualify for a car loan or student auto loan. Valley Auto Loans connects consumers with the best auto lenders and helps them get approved for an auto loan quickly.