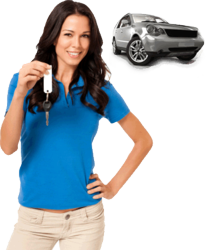 Valley Auto Loans connects consumers with the best auto lenders and helps them get approved for an auto loan quickly
Greenville, SC (PRWEB) April 22, 2013
Valley Auto Loans has once again strengthened their huge lending network by signing partnership deals with more bad credit auto loans specialists all over the United States. It may be recalled the similar deals were signed recently by the company to improve their service. Valley Auto Loans is a highly recommended auto loan platform that offers easy approval to almost 100% of their car loan applicants.
To qualify for lucrative car loan deals without good credit score, please visit https://valleyautoloan.com/apply-now2/.
Valley Auto Loans has always been extremely proactive about building a strong lending network. This has helped the company offer stunning auto loan deals to all their customers irrespective of their credit history. Valley Auto Loans' advanced approval system circulates all applications through this network to ensure that all the applicants receive the best possible deal available on the market.
When asked about the company's new lending partners, without mentioning any name, a senior official from Valley Auto Loans said, "We have been adding new lending partners regularly over the last few months. This helps us keep pace with our ever increasing customer base."
About Valley Auto Loans:
Valley Auto Loans is one of the most renowned providers of national and local auto loans. The company understands that it can be embarrassing and frustrating to not be able to qualify for a car loan or student auto loan. Valley Auto Loans connects consumers with the best auto lenders and helps them get approved for an auto loan quickly .