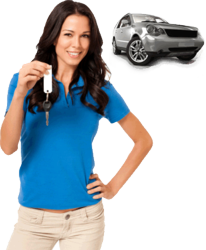 Valley Auto Loans connects consumers with the best auto lenders and helps them get approved for an auto loan quickly.
Greenville, SC (PRWEB) April 23, 2013
Bad credit auto loans applicants can now find out all the necessary reference rules before sending their applications, thanks to a recent blog post published by Valley Auto Loans. This online lending service provider has been the frontrunner in the country's poor credit financing market since many years. At present, Valley Auto Loans is the only car lending platform that offers 100% approval guarantee to applicants with bad or even no credit.
To qualify for lucrative car loan deals without a good credit history, please visit https://valleyautoloan.com/apply-now2/.
All poor credit car loan applicants are required to furnish a list of references as a mandatory part of their car lending process. According to Valley Auto Loans, the most common of these documentations are the driver's license and proof of insurance. Reference is an additional requirement for most of the companies from a credit challenged borrowers. A reference is nothing but an individual who knows the applicant. Most of the lending companies ask for four references and this may include a boss, colleague, relative, or friend.
The entire post can be read by visiting http://valleyautoloan.com/reference-rules-for-poor-credit-auto-loan/.
Valley Auto Loans' official blog is highly interactive and it is visited by hundreds of people looking for solutions to their everyday issues. Through their top class articles, the company makes a sincere attempt to make life easier for the poor credit consumers.
About Valley Auto Loans:
Valley Auto Loans is one of the most renowned providers of national and local auto loans. The company understands that it can be embarrassing and frustrating to not be able to qualify for a car loan or student auto loan. Valley Auto Loans connects consumers with the best auto lenders and helps them get approved for an auto loan quickly