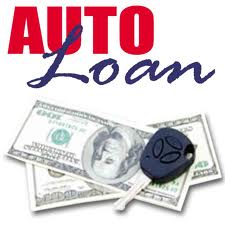 With thousands served and 100% application acceptance, Valley Auto Loans is the premier source for auto loans for all ranges of credit
Simpsonville, SC (PRWEB) November 20, 2012
Valley Auto Loans, the premier source for low interest rate and bad credit car loans, has recently announced that they are accepting 100% of car loan applicants. Regardless of credit history, bankruptcy or repossessions, Valley Auto Loans is able to get their applicants approved for financing the same day as their application and into that new car they have been dreaming of.
Click here to read more about Valley Auto Loans' Process - http://valleyautoloan.com/auto-loans/
By constantly adding new and a wider variety of auto financing lenders to their growing network, Valley Auto Loans is able to compare offers from many different banks to get their applicants the absolute best interest rates and highest loan amount possible. By offering side by side comparisons of each banks approval applicants are able to easily compare offers to select the best one for them.
http://valleyautoloan.com/apply-now2/ - Apply here for a Car Loan today!
Valley Auto Loans not only offers bad credit car loans but they have also recently expanded and opened their new site CreditHelpCards.com for guaranteed credit card approvals as well as personal loans as high as $30,000. With an unshakeable financial foundation Valley Auto Loans is the smart choice!
About Valley Auto Loans
Valley Auto loans.com is the leading auto and cars finance provider in USA fully dedicated to help its customers acquire national car and auto financing. They design and develop customized no credit auto and car loans, bad credit auto and car loans, and good credit auto and car loans and payday loans in a matter of seconds. Voted the best for "Quality Customer Service; Best National Auto Loans Service" by thousands of people, their finance experts focus in providing its customers information and various tools available for different auto loan offers, help them to choose the best that fits their budget as well as the related eligibility guidelines in detail.