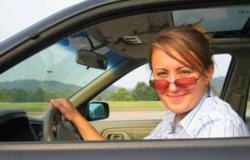 We are continually working to improve the speed and ease with which are clients can get approved for a car loan.
Wilmington, NC (PRWEB) April 03, 2013
My Bad Credit Auto Loan, one of the nation's leading providers of financing services for car shoppers with subprime credit scores, has announced this week a significant improvement in application processing times for their clients. Everyday, applicants utilize the company's secure online application to apply for a car loan from a lender or dealer in their area who caters to people with bad credit. The company's proprietary application placement technology matches each user's profile to the lender or dealer in their network who is willing to fund the person's loan, based on their location, income, credit profile, and other factors.
Interested parties can view the company's application here: Secure Application.
Originally, users were required to wait while this matching process took place. This could take up to and over 60 seconds, depending on the individual's application. Some users, expecting an instant response, either abandoned the site or resubmitted their application, in spite of message asking them not to click away or navigate elsewhere until the process had completed.
In order to solve this issue, the development team worked hard on a new solution that allows this application process to run in the background while the user takes care of other matters, such as insurance and credit reporting. The result is a significantly condensed application submission experience, in which users are not required to wait for any extended period.
"One of the primary value propositions of our service is convenience," noted the company CEO in an interview this week. "And as such, we are continually working to enhance the speed and ease with which are clients can get approved for a car loan. This new enhancement is just one more step in that ongoing process."
About the Company: My Bad Credit Auto Loan has quickly become an industry-leader in the world of auto finance. The service is free for consumers, and enables those with damaged credit to apply for a car loan from the comfort of their home, office, or smartphone.