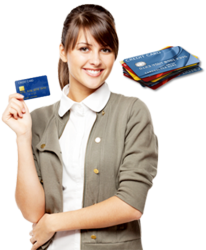 Credit Help Cards is the leading credit card finance provider in USA fully dedicated to help its customers acquire a credit card regardless of credit history
Greenville, SC (PRWEB) February 23, 2013
Credit Helps Cards, a website offering consumer friendly credit card assistance, has just hit the headlines by introducing an online tool that can calculate the credit score of any consumer within moments. The company is highly preferred online destination for people looking for the best credit cards in the market. Most significantly, even consumers with bad or no credit can qualify for credit cards at Credit Helps Cards.
To qualify for lucrative credit card deals with poor credit, please visit http://credithelpcards.com/visa-mastercard.
It is extremely important for any consumer to know his/her credit score before applying for any type of credit. The tool introduced by Credit Helps Cards will not only help people access all three types of credit score, but will also offer credit monitoring support on regular basis. This tool will be particularly helpful for those looking for improvement in credit score before applying for a credit.
Credit cards are no longer considered to be luxury because a number of online transactions are only possible with them. As a result, many common men now look for credit cards that they can afford. Unlike most other credit card service providers, Credit Helps Cards has an advanced system that approves applications even from bad credit or no credit applicants.
About CreditHelpCards.com
Credit Help Cards is the leading credit card finance provider in USA fully dedicated to help its customers acquire a credit card regardless of credit history. They design and develop customized no credit credit cards, bad credit credit cards, and good credit credit cards. Voted the best for "Quality Customer Service; Best National Credit Cards Service" by thousands of people, their finance experts focus in providing its customers information and various tools available for different credit card offers, help them to choose the best that fits their goals and needs.