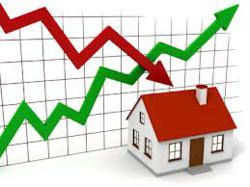 While recession has left a large part of the population in a consistent struggle against financial difficulties, banks and lenders shy away from giving customers reasonable loans.
Phoenix, AZ (PRWEB) May 20, 2013
Bad credit mortgage lenders such as NationalLoans.com advise people not to be discouraged by not being able to get a standard loan, because there are many advantages to the online system such as instant online approval within several minutes. The team at NationalLoans.com have recently announced a series of strategies people can implement in order to get a loan.
Going on, NationalLoans.com advises customers to find a proper landlord who will give them a lease option contract, which means the terms of the lease are negotiable. But in order to be aware of the full risks and be well informed about this type of agreement, customers need to talk to a lawyer.
This type of contract is very different than the usual rent to buy agreement, because of the fact that in an option to buy contract, the buyer is not obligated to actually buy the property. Therefore, NationalLoans.com is of the opinion that bad credit mortgage lenders have come up with several possibilities customers may turn to, especially if their debts are higher and they feel the need of a turning point.
In addition to this, another important alternative to bad credit consumers, according to NationalLoans.com, is the possibility of giving the mortgage back to the seller. This means that the seller will also have to become the lender. In this case, lenders offer customers funds in order to help them purchase the property easily and in a shorter period of time.
For those who are struggling with higher debts and rents on their homes, there are a number of low-income home buyers programs available in the local community. Social service agencies can give the names of all the running programs and agencies who can help customers find the proper homebuyer program for their personal needs.
"One such example is the sweat equity service, which requires the customer to help work on house along with his family. It is a more accessible way of getting mortgage since a normal property will not be sold that easily," says a representant of National Loans.
No matter what the credit history of each customer is, it is really important to focus on raising the credit score and always check for errors in the process. It may take a little while before managing to get over the higher rents, but it is a good time for trying to improve the credit score rates or getting a lease for a couple of years.
According to NationalLoans.com, bad credit mortgage lenders assure customers there is a solution for every problem. What is most important however, is to look for these solutions in the right places and find the time to analyze the situation more accurately.
Those interested in finding out more about bad credit mortgages and about the company can access: http://www.nationalloans.com/mortgage.html