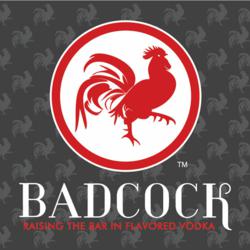 "There are so many innovative spirits coming out of Portland right now," says Josh Badcock, owner and operator. "It not only raises the bar, but it pushed me to create flavors unlike anything else coming out of the local scene."
Portland, OR (PRWEB) May 22, 2012
The legend of Portland's unparalleled microdistillery scene is spreading far and wide. Between the hot bed of creativity that is Distillery Row and the delectable brandies emerging from the Northwest industrial area, Badcock Vodka is pecking out a name for itself as Portland's newest spirit to crow about.
"There are so many innovative spirits coming out of Portland right now," says Josh Badcock, owner and operator. "It not only raises the bar, but it pushed me to create flavors unlike anything else coming out of the local scene."
Tapping into a hot/cold duality, Badcock created two unusual flavors designed to appeal to very different parts of your palate.
Badcock Horseradish taps the fiery notes of every Bloody Mary fan's favorite root, while tempering it with subtle sweetness. Inspired by his wife's family's Russian heritage, and their tradition of mixing horseradish into their vodka, he created the first horseradish-infused vodka on the American market.
Badcock Cucumber, on the other hand, plays it cool with a refreshing taste reminiscent of hot summer days and the beverages that chill them out. The delicate flavor of cucumber is perfectly conveyed in a vodka that plays well with mixers or just plain soda, making for a lower-calorie cocktail option.
"Even nationally, most flavored vodkas are basically sweet or fruity," Badcock says. "With so many savory cocktail options, it seemed like a no-brainer to go the savory route, and yet the result is infinitely drinkable all by itself."
Both varieties are bottled by Bend Spirits, one of America's most award-winning makers of craft spirits. Distilled from American grain, Badcock Vodka is filtered five times through crushed volcanic rock, resulting in some of the cleanest Vodka on the market.
For more information about Badcock Vodka, see http://www.badcockvodka.com.