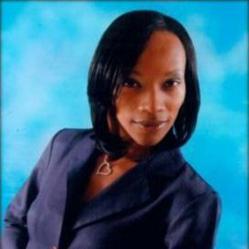 SearchMarketMe is helping me build my own internet marketing agency the way I need it to be.
Seattle, Washington and Nassau, Bahamas (PRWEB) February 28, 2012
SearchMarketMe LLC welcomed its first Agency Owner in the Bahamas last week, and its 106th Agency Owner overall, to its internet marketing business opportunity. Denise Johnson, of Nassau, Bahamas, contracted with SearchMarketMe for training and support in opening and operating her internet marketing agency, Hospitality Marketing and Management Solutions.
Johnson, a Master of Management candidate in Hospitality Tourism Management, and part-owner of an independent hotel in the Bahamas, had the backing and encouragement of an association of fellow Bahamian hotel owners in opening her internet marketing agency. The association approached Johnson and asked her for help in using internet marketing to better compete against the large chain hotels that dominate the lodging industry in the Bahamas.
"I began looking for internet marketing franchises that could teach me what I needed to know, but their business models didn't work for me," explained Johnson. "They just wanted to sell me a job, but SearchMarketMe is helping me build my own internet marketing agency the way I need it to be."
"We strongly emphasize the need for our Agency Owners to identify and establish themselves in a particular niche or business category," said SearchMarketMe's President and CEO, Boyd Karren. "but in Denise's case, she had a specific group come to her and ask her to start an internet marketing agency. It's not often you start your business with 100+ clients waiting for your help!"
ABOUT SEARCHMARKETME LLC
SearchMarketMe, LLC is a Seattle, Washington-based training and support organization that assists entrepreneurs in opening and operating independently-owned and independently-branded internet marketing agencies around the world. It developed the Money U business model for small marketing agencies and is the only scalable internet marketing business opportunity in the world. SearchMarketMe's 106 Agency Owners are located in North America, Asia and Africa. For more information about the Agency Owner program, visit SearchMarketMe's website and request the New Opportunity Overview.
###