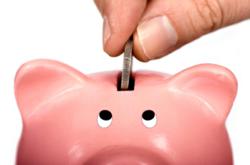 We've been providing debt help services since 1996, so we know a thing or two about helping people get their finances back on track.
UK (PRWEB UK) 29 January 2013
As the country faces the threat of a triple-dip recession, it is important now more than ever to get finances in order.
As February is Manage Your Money Month, Baines & Ernst – one of the country's leading financial solutions providers offers advice on how people can help streamline their finances in 2013…
"We've been providing debt help services since 1996, so we know a thing or two about helping people get their finances back on track. One of the first things we recommend is using our income and expenditure form to help establish your financial situation."
The basic form from Baines & Ernst is really easy to complete. Simply get a recent bank statement, and work out the total household income a month – including any benefits. Secondly, write down all outgoings, including household bills, debt repayments, petrol and food spending, clothing, travel, spending on nights out – just make sure every penny is accounted for.
By knowing exactly where money is going each month, it's much easier to identify areas where spending can be cut.
"By completing this form, our customers have been able to set realistic budgets and find ways to cut spending and save a little cash in the process. It's surprising how many people still pay for direct debts and standing orders for products or services they no longer use." The Baines & Ernst spokesperson continues…
"Another great way to cut spending is to find better deals. Whether that's shopping around for the best deals on food and petrol prices or on household bills – as a consumer, you should always shop around. Customer loyalty rarely counts for much these days, with many of the better deals going to new customers, so put the time in and see how much you could save by switching providers."
Baines & Ernst is currently offering a free price comparison service to people who want to cut household bills, life insurance and home insurance.
For people who have debts with their existing bank and have money taken from their account on a monthly basis and are charged unexpected fees and charges, there is a form of safe banking available that could be a good alternative.
"The Evolution Current Account offers many benefits of a high street bank account, but without the unexpected bank charges that can set people back financially each month. You can still pay bills by direct debit and standing order and there are no credit checks to open an account.
"What's more, if over spending is a problem that you want to curb, the pre-paid card is a good way for people to keep check of their finances as they are only allowed to spend cash that has been loaded to the card – in a similar way to how the mobile phone top-up cards used to work. And, current account holders will also be entitled to up to 4% cash-back rewards at a number of leading retailers."
These are just some ways people can get in control of their finances in February, but for long-term changes, take a look at the Money Saving Tips page on the Baines & Ernst website where there are countless money saving tips on everything from saving cash on water bills and days out with the family to tips on living economically and finding good mobile phone deals.