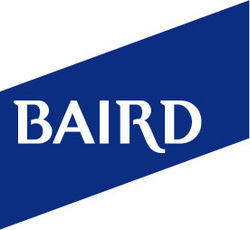 Despite the fact that this is a compelling opportunity from a tax perspective, we anticipate many investors will sit on the sidelines
Milwaukee, WI (Vocus) September 4, 2009
Starting in 2010, high-net-worth individuals who earn $100,000 or more will be eligible to convert their traditional IRA to a Roth IRA, an opportunity previously unavailable to them.
The popular Roth IRAs were introduced in 1998 and offer the opportunity for completely tax-free withdrawals, a potentially significant long-term advantage over traditional IRAs that face taxes at withdrawal. Roth IRAs also offer additional benefits because they do not require withdrawals after age 70½ unlike traditional IRAs.
The new rules removing the income restrictions on conversions, adopted as part of the Tax Increase Prevention and Reconciliation Act of 2005 (TIPRA), also create a one-time tax incentive to make the conversion in 2010. Those who convert that year will be able to defer the income recognition associated with a Roth conversion over the two subsequent years (2011 and 2012). All other conversions in years after 2010 will generate taxable income in the year of conversion.
According to Tim Steffen, CFP®, Financial & Estate Planning Manager for Baird's Private Wealth Management Group, it isn't clear how many individuals will take advantage of this opportunity as there are still a number of uncertainties. "Despite the fact that this is a compelling opportunity from a tax perspective, we anticipate many investors will sit on the sidelines," he said. "For many, there are still too many unknowns."
The unknowns include:

Future tax rates - Steffen believes tax rates are likely to go higher, especially for wealthy individuals. Generally, Roth IRAs make sense in a rising tax environment as they allow investors to pay taxes now and thus avoid taxes at the presumably higher rates in the future. But, when or how much tax rates will go up is yet to be determined.
Future withdrawals - Outside of future tax rates, the biggest factor in the effectiveness of a Roth conversion is how long the account owner can leave the assets inside the account. Pulling money out shortly after the conversion may negate the benefits of the conversion.
Market performance - As the market stages a strong bounce off its 2009 lows, many believe a low point may have passed. Some investors are concerned the conversion value might in fact be higher in 2010 only to fall again later. Fortunately, Roth rules allow for "re-characterization" or undoing of the conversion in order to re-do it the next tax year at the later lower level.
Another reason Steffen anticipates some investors may avoid conversion is the size of the tax bill high-income taxpayers will face. Even spread over two years, as will be the case just in 2010, the tax liability can be significant. "It isn't uncommon for a high-net-worth investor to have an IRA in excess of $1 million," he said. "Converting that sized IRA to a Roth IRA would mean as much as a $400,000 tax liability."
Steffen reminds investors that there is no law that says you have to convert the whole IRA to a Roth. "If investors are uncertain or concerned about the size of the tax bill, they can convert just a portion of the IRA amount," he said.
While there are numerous Roth conversion calculators available on the Internet, Steffen cautions investors to work with a tax advisor and consider all factors before converting. Said Steffen, "Rules of thumb are dangerous, as there are simply too many variables that must be considered. The calculators are often too simplistic, ignoring a key variable such as the timing of future withdrawals."
Steffen believes conversion may make sense for a lot of individuals if they can say yes to the following considerations:

Can you afford to pay a big tax bill now, especially if you are a high-net-worth investor with a large IRA?
Can you keep the converted amount in the Roth IRA for a minimum of five years as the rules require? Beyond this five-year limitation, withdrawals from Roth IRAs are allowed for higher education expenses, a first-time home purchase, the death or disability of the account holder, or for those aged 59½ or taking a series of equal distributions (72(t) distributions).
Do you anticipate your future tax rates will be higher?
Do you understand how the converted amount - included as part of the calculation of your Adjusted Gross Income - impacts other tax deductions or the taxability of Social Security income?
For additional information about the upcoming Roth conversion opportunity for high earners, Baird has developed a backgrounder with a number of hypothetical examples. Click here to download Enhanced Roth Conversion Opportunities.
About Private Wealth Management
Using a consultative approach, Baird's more than 600 Financial Advisors deliver comprehensive wealth management solutions to clients nationwide. They have the resources to oversee the complete financial picture for high-net-worth families and individuals with complex financial needs. Baird Financial Advisors managed and oversaw $48 billion in client assets as of June 30, 2009.
Leveraging a network of specialists, Baird Financial Advisors also work closely with business owners and corporate clients to address the specific needs of corporate executives, benefit coordinators and those in need of business transition planning.
About Baird
Baird is an employee-owned, international wealth management, capital markets, private equity and asset management firm with offices in the United States, Europe and Asia. Established in 1919, Baird has more than 2,400 associates serving the needs of individual, corporate, institutional and municipal clients. Baird oversees and manages client assets of more than $66 billion. Committed to being a great place to work, Baird ranked 14th on FORTUNE's "100 Best Companies to Work For" in 2009 - its sixth consecutive year on the list. Baird's principal operating subsidiaries are Robert W. Baird & Co. in the United States and Robert W. Baird Group Ltd. in Europe. Baird also has operating subsidiaries in Asia supporting Baird's private equity and investment banking operations. For more information, visit Baird's Web site at http://www.rwbaird.com.
For additional information, contact:
Jody R. Lowe, Lowe Communications LLC
(414) 322-9311
###