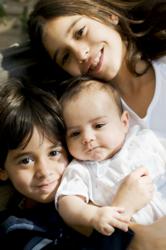 Albuquerque, NM (PRWEB) April 05, 2013
Stephanie Browne, Director of Social Services for The Bair Foundation Albuquerque office, has scheduled a Meet & Greet event on April 10th, 2013 at 5:30 p.m.
Over 2,000 children and teens are in New Mexico's foster care system. Sadly, many of them are placed in shelters and institutional facilities because there aren't enough families willing to open their hearts and their homes to these children. Understanding the pressing need for more safe and nurturing homes, The Bair Foundation is looking for families in the Albuquerque & Las Cruces area who genuinely care about the well-being and plight of these children.
Recruiting families in targeted areas enables Bair to place children in a home that is within the child's community. Recruiting and training foster families in neighborhoods of relevance enables Bair to culturally and geographically match children to families that can best meet their needs.
As a Christian non-profit organization, The Bair Foundation believes that local churches also play a key role in solving our country's foster care crisis. By working together with churches, Bair hopes to inspire, equip, and connect with families that will reflect God's heart in caring for foster children. If you are interested in receiving more information or in having a Bair specialist speak in your church, call Stephanie Browne or Patricia Lovato at 505-888-1362
About The Bair Foundation
The Bair Foundation is a national organization that has successfully cared for and treated children, teens and families for over 45 years. To find out more about The Bair Foundation, visit http://www.bair.org and http://www.facebook.com/thebairfoundation.
###