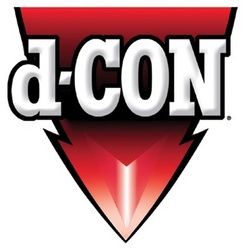 d-CON® launched Bait Paste Pouches™ to provide consumers with a very safe and convenient way to eliminate rodents from their homes
PARSIPPANY, N.J. (PRWEB) October 6, 2008
"d-CON® launched Bait Paste Pouches™ to provide consumers with a very safe and convenient way to eliminate rodents from their homes," said Miguel Gonzalez, brand manager, d-CON® brand. Gonzalez continues, "Based on feedback from our customers, the safety of children and pets is a top concern. When consumers discover they have a rodent problem, they need a non-intrusive, worry-free method of ridding their home of rodents. To cater to that need, d-CON® introduced Bait Paste Pouches™ to enable consumers to mold and shape the pouches to fit securely in places where rodents have access but children and pets do not."
According to the National Pest Management Association, rodents invade more than 21 million homes in the United States each year. Rodents can carry infectious diseases and can cost an individual homeowner thousands of dollars in damage to their property and belongings. Consumers are especially vulnerable to rodent problems in the fall and winter months when dropping temperatures and wet weather send rodents indoors to seek food and shelter.
In 2007, d-CON® sponsored a Rodent Risk Assessment Report in which the nation's foremost rodent experts, Dale Kaukeinen and Dr. Bruce Colvin, developed an evaluation of the country's rodent problem. The two experts used the U.S. Census Bureau statistics to reveal risk factors related to cities and their environments, such as aging infrastructure, resurgence of cities as residential areas, unseasonably warm and wet weather, and lack of rodent mitigation funding contributing to the insurgence of rodents. Based on these factors, Kaukeinen and Colvin determined the top 20 U.S. cities most vulnerable to infestation, defining the following as the country's top 10 "rattiest cities": New York, N.Y.; Houston, Texas; Boston, Mass.; Louisville, Ky.; Philadelphia, Pa.; Baltimore, Md.; Washington, D.C.; Chicago, Ill.; El Paso, Texas; and Milwaukee, Wis. This year, as warmer, wet weather patterns are predicted to continue through the 2008 fall and winter season, cities around the country remain susceptible to rodent problems.
d-CON® is preparing consumers for the upcoming fall and winter season with its latest innovation, Bait Paste Pouches™. The d-CON® Bait Paste Pouches™ address a common consumer concern of children and pet safety by helping to decrease the possibility of accidental poison ingestion. d-CON® Bait Paste Pouches™ are also water resistant and effective in damp environments. They are available in a re-sealable container with seven individual pouches. d-CON® Bait Paste Pouches™ are the latest innovation in pest management and will be available in a variety of stores for $5.99.
About d-CON®
d-CON® is America's #1 rodent control brand (based on AC Nielsen unit share data), successfully killing rodents for more than 50 years. The brand's iconic yellow box, arrow logo, and wedge-shaped containers have served for years as a visual guidepost for consumer choice. The brand offers a comprehensive line of rodent control products including five baits and four traps. d-CON products are sold in a variety of retail environments including home centers, mass merchandisers, home improvement and hardware stores, drug stores and supermarkets.
About Reckitt Benckiser
Reckitt Benckiser Inc. is a subsidiary of U.K.-based Reckitt Benckiser plc, the world leader in household cleaning (excluding laundry) and a major player in health and personal care. Reckitt Benckiser Inc. manufactures, markets and sells household, cleaning and specialty food products in North America. These products include Lysol(R) cleaners and disinfectants, Air Wick(R) air fresheners, Resolve(R) cleaners, Electrasol(R) automatic dishwasher detergent, Veet(R) depilatory, Jet-Dry(R) rinse agent, Spray 'n Wash(R) laundry stain removers, and French's(R) foods, including Mustard and GourMayo(TM).
With more than 20,000 employees, operations in 60 countries and sales in 180 countries, as well as global sales of more than $5 billion, Reckitt Benckiser is among the top 30 companies in the FTSE 100 index, is a constituent of the MSCI Global Index and S&P Global 350, and is in the Forbes International 500 and Business Week European Top 50. For additional information about Reckitt Benckiser, visit http://www.reckittbenckiser.com.