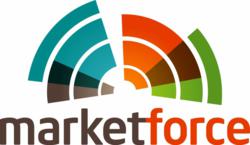 Baja Fresh is a great example of the dividends that consistency and sophisticated insights can return in customer loyalty
Boulder, CO (PRWEB) October 11, 2011
Baja Fresh, the nationwide Mexican-inspired restaurant with 253 locations, has partnered with customer intelligence solutions company Market Force to measure and bolster its unique brand offering through mystery shopping.
The chain's commitment to the health and happiness of customers everywhere translates into a brand promise of perpetually fresh, healthy ingredients and engaging, conscientious service. It is a commitment that is at the core of their value proposition, empowering their guests to EAT WELL. LIVE FRESH.
But what exactly does that mean for each and every customer that chooses Baja Fresh, and how does the brand endeavor to fully embody that promise on a daily, store-level basis? According to Chuck Rink, president of Baja Fresh, it is through consistent measurement and analysis of customer experience metrics across all restaurants delivered in partnership with Market Force.
"We're not only committed to providing delicious, healthy food for our guests, but also to fitting in with their daily lifestyles and their expectations for a brand they can depend on," said Rink. "Our food is our first line of excellence, guaranteed to be fresh every time. Additionally, we strive to supplement that pledge with a bright, positive and energetic experience in our stores and our service – all vital elements of our brand that Market Force helps us drive across the board."
The freshest food is only the first of many focus areas that Baja Fresh depends on to excel in the casual-dining arena. The company's mystery shopper program also provides insight into things like store appearance, ambiance, cleanliness, employee attitude and other customer experience drivers, along with analytics to reveal what measures of each are the most powerful customer loyalty indicators.
"One of every two dollars spent on food today is spent in a restaurant, and we have enormous choice as consumers," said Janet Eden-Harris, chief marketing officer for Market Force. "Mystery shopping, especially when integrated with other types of customer intelligence, is an essential way to stay on top of those factors that drive customer delight and brand growth. Baja Fresh takes its commitment to its customers seriously. It's no wonder they're driving growth—they're a great example of the dividends that consistency and sophisticated insights can return in customer loyalty."
Market Force provides mystery shopping through an extensive network of more than 600,000 independent contractors dubbed The Force™, which is comprised of consumers across North America and Europe. Members of its experienced mystery shopper network will anonymously visit or call Baja Fresh locations and submit comprehensive reports providing an informed, unbiased view of their experiences. Market Force's analytics and insights are then applied to this data to show where each store is performing well, where specific improvements are needed and the modeled impact of those improvements.
For more information on Market Force's mystery shopping solutions, visit http://www.marketforce.com/solutions/mystery-shopping
If you are interested in becoming a Market Force mystery shopper, register at http://www.marketforce.com/the-shopper-force
About Market Force Information
Market Force Information, Inc. is the leading global customer intelligence solutions company for business-to-consumer companies including major retailers, restaurants, grocery and convenience stores, financial institutions, entertainment studios and consumer packaged goods companies. Market Force Information has pioneered the industry with a suite of customer intelligence solutions that provide clients with the business intelligence they need to delight their customers and drive bottom-line results. The company measures store-level operations and customer attitudes through mystery shopping, customer feedback, market audits and merchandising services, with the analytics to drive targeted improvements. For more information, please visit: http://www.marketforce.com and follow us on Twitter @MarketForce.
About Baja Fresh
At Baja Fresh you'll find eating well is a way of life and a state of mind. Baja Fresh believes in real food, made by real people, for real people. Food that's always prepared by hand from real recipes and real farm fresh ingredients. All entrées are made with never frozen steak that is all natural and never frozen chicken that is all natural and hormone free. Don't forget the handmade guacamole and salsa bar hosting 6 salsas made fresh everyday, all day. Eat Well. Live Fresh at Baja Fresh. Founded in 1990 and headquartered in Cypress, Calif., Baja Fresh operates or franchises 255 restaurants in 24 states and Dubai. To learn more about Baja Fresh visit http://www.bajafresh.com
###