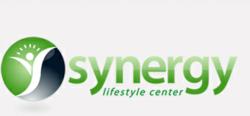 Bakersfield, CA (PRWEB) February 06, 2013
Dr. Jan Trobisch, Internist and founder of Synergy Lifestyle Center, a Bakersfield, CA medical weight loss facility is celebrating one year as a member of the American Society of Bariatric Physicians (ASBP).
According to the Center for Disease Control and Prevention, among adults in California age 18 and over, 60.7% were overweight, with a Body Mass Index (BMI) of 25 or greater. 24% of adults were considered medically obese with a BMI of 30 or greater.
Dr. Trobisch joins an elite membership list of 1,600 of the best obesity medicine colleagues who have made a commitment to be part of a collective voice fighting, treating, and absolving obesity as a nationwide epidemic. To maintain membership in the ASBP physicians must be in good standing with the community.
"As a doctor, it's in my nature to be a part of the solution," said Dr. Jan Trobisch. "For much of California, including Bakersfield, the issue of obesity is very sensitive. It's a real disease that affects real people. Many people think if it's just 10 or 20 pounds they can do it on their own, but without proper guidance you can make a lot of mistakes that can have real impacts to our body. At Synergy, we handle these matters delicately, under the guidance of a licensed medical doctor and we treat patients with evidence-based medical treatments."
The ASBP is one of the leading networking organizations connecting physicians together in helping to conduct new research, influence public policy, and set new precedent within the medical community with updates on new advances in weight loss medicine and exclusive access to attend their conferences to learn about the newest advances in medical weight loss.
About Synergy Lifestyle Center:
Synergy Lifestyle Center, located in Bakersfield, CA, offers a comprehensive approach to Medical Weight Loss and Addiction Treatment that is tailored to the specific needs of individual patients through the combination of various proven treatment methods.
Our highly trained professionals are standing by to improve your emotional and physical health. Find out for yourself and schedule an appointment at 661-878-9100 or contact Synergy Lifestyle Center at http://www.synergylifestylecenter.com/.
About American Society of Bariatric Physicians (ASBP)
Founded in 1950, ASBP (http://www.asbp.org) is the oldest medical association dedicated to the treatment of obesity and associated diseases. ASBP is a collaborative organization that provides its members practical information and business tools to implement a successful medical bariatric practice.