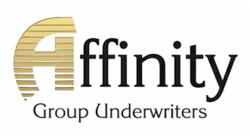 Gravity is constant; cyclists need Balance.
Richmond, VA (PRWEB) January 22, 2013
Affinity Group Underwriters (AGU) announced today the launch of a new accident insurance policy specifically designed for the nation's fast growing bicycling community. The new coverage is part of AGU's cycling initiative called Balance For Cyclists.
The Balance For Cyclists initiative was created by Jay Paul of AGU, a lifelong cyclist who has had numerous friends suffer serious, and in some cases life-altering permanent injuries as the result of a cycling accident. Paul committed two years ago to creating an inexpensive insurance coverage to protect cyclists and an advocacy group to promote safe and accessible streets, byways, and trails for all Americans.
Underwritten by the Zurich American Insurance Company, the Bicycle Accident Insurance coverage pays lump sum cash benefits to cyclists or their family who suffer a covered critical injury or death as the result of a cycling accident.
In addition to providing coverage for accidental death from a cycling accident, the insurance features payments for critical injuries like dismemberment, paralysis, and severe traumatic brain injury. Coverage is available in amounts of $50,000 to $250,000. The policy also pays $100 per day for any cycling accident that results in the rider being admitted to a hospital. To qualify for coverage the insured must be wearing a helmet at the time of the accident.
"In general, Americans are becoming much more active," says Paul. "Twenty years ago few of us over the age of 35 participated in activities where we had the potential for serious injury. Today cycling is a huge part in the lives of millions of Americans. Many of these people have obligations that could be financially devastating if they were seriously injured in a cycling accident and unable to work for an extended period of time. This coverage is a buffer for these situations."
Paul states, "Our coverage is not designed to pay medical costs for less severe injuries. That is why we all have major medical insurance. Most people don't even think about things like increased living expenses, lost wages, cost of long-term rehabilitative care, travel or durable medical goods that are not or are only partially covered by traditional insurance. Our Bicycle Accident Insurance coverage was created to give the injured cyclist or their family dollars to pay for these and other expenses."
Unlike other bicyclist specific insurance policies, this coverage insures the rider not the bicycle. Paul believes it more important to insure the rider and states, "Instead of taking old insurance policy language and changing the word 'automobile' to 'bicycle', we wanted to create a new coverage that protects the most important thing associated with your bike; you the rider."
Currently the coverage is approved for sale in 26 states and should be available in most states within the next six months.
Founded in 1997 and based in Richmond, Virginia, Affinity Group Underwriters is a managing general underwriting company that specializes in the development, distribution, and administration of specialty community based benefit programs.
Learn more about AGU's bicycle accident insurance program at http://www.balanceins.com.
More information about Balance For Cyclists can be found on our Facebook page at http://www.facebook.com/balanceforcyclists.