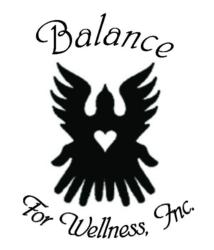 Put Your Health in Ours and Back into Your Hands
Pittsburgh, PA (PRWEB) October 18, 2012
Balance For Wellness, Inc is not just the everyday physical therapy and wellness centers. With two locations, the newer of which opened in Mars, Pa in February 2012, the centers focus on bridging the gap between eastern and western medicine with the goal being to assist clients in moving from pain to wellness. The Balance For Wellness staff understands that individuals have different needs when it comes to enhancing their current state of well-being. Because of this, Balance For Wellness offers several different services to guide individuals to a healthy state of living. With options in physical therapy, personal training, group exercise classes, infrared sauna/detox, energy medicine, coaching, spiritual intuitive readings and The M.O.R. E. technique, clients will find everything that they need to take their first steps towards healthy living.
In addition to individualized care, Balance For Wellness offers monthly memberships for a client to use their "state of the art" fitness equipment. More information on rates and hours can be found on their website: http://www.balanceforwellness.com.
Dr. Lorri A. Lankiewicz and her well educated staff work with clients to ensure that they receive the type of care that is unique to their individual needs. "Hands-On" physical therapy is practiced with every client and a treatment plan is created to assist in reaching the optimal goal of increased overall function. Clients have consistently stated that they "have never received physical therapy quite like this before".
As a Personal Wellness Coach, Dr. Lorri developed the "Get Yourself Out of Your Way" program to help clients in dealing with circumstances that prevent them from living life to their fullest potential. As an individual or group program which includes five sessions, the "Get Yourself Out of Your Way" program will guide clients through their roadblocks and help them identify the "gremlins" that prevent forward movement on their journey towards achieving balance and enhanced purpose in life.
Balance For Wellness is conveniently located in Mars and Butler, Pa. Multiple seminars, group classes and complimentary care/energy medicine sessions are offered in the Mars location. Sign up for the "Rejuvenation Through Elimination" seminar on Saturday, October 27th to reserve a spot today. Visit http://www.balanceforwellness.com for further information.
"Put Your Health in Ours and Back into Your Hands" with the help of Balance For Wellness, Inc Physical Therapy and Wellness Centers!