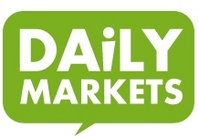 You can sometimes get time-sensitive deals that offer a 0% introductory APR on balance transfers for up to 2 years, or a card deal with no balance transfer fee
New York, NY (PRWEB) February 15, 2011
DailyMarkets.com, a New York-based consumer finance website that helps people save smarter and invest smarter, understands how long and tedious getting out of credit card debt can be for US consumers. Sky-high interest rates and low minimum payment amounts can mean that consumers take many more years to pay off an existing card balance, and if they do not have a plan for getting out of debt, they can be in debt for a very long time.
A simple, yet under-used strategy that people should use to get rid of their credit card or store card debts is by using balance transfer credit cards to reduce their interest costs. "If you have an existing card debt and are currently paying high interest on it, 0% balance transfer credit cards can be your life-saver and help you get out of debt faster," says DailyMarkets.com founder and CEO, Grace Cheng. "With a 0% balance transfer, you can move your credit card or store card debt from a high-interest card account to another card that charges zero interest on that balance for a promotional period of time."
How Balance Transfer Works
A credit card balance transfer is when a person transfers an existing balance of one credit card to another card that offers a lower interest rate, or even better, offers a 0% introductory interest rate (APR) on balance transfers for a specific duration, which can last from six months to a year or longer. And when the balance is transferred, the person may then close the old card account. Switching a balance to another credit card with 0% introductory interest rate will make it easier for people to manage their debt because they no longer need to pay any interest on that balance during the introductory period. This can save them hundreds or thousands of dollars in interest, and can make it faster for them to eliminate their credit card debt.
Credit card companies often offer a variety of special deals on balance transfer cards in order to entice new customers. The best type of deal is a 0% balance transfer offer whereby the new customer pays zero interest on the transferred balance for a certain period of time. "You can sometimes get time-sensitive deals that offer a 0% introductory APR on balance transfers for up to 2 years, or a card deal with no balance transfer fee," says Grace Cheng.
How DailyMarkets.com Helps Consumers Find The Best Balance Transfer Cards
With hundreds of credit cards out there in the US, it can be confusing for consumers to read through the fine print of each card, and to compare which card offers the best money-saving deals for them. DailyMarkets.com has a balance transfer credit cards section which allows consumers to compare the latest balance transfer card offers from banks and apply for the best 0% balance transfer card online. This section helps people save a lot of time as many balance transfer cards offer varying interest rates, balance transfer fees or annual fees, if any. DailyMarkets.com helps people spot these easily, and helps them see the best deals which can save them hundreds or even thousands of dollars.
At DailyMarkets.com, people can also use the smart Credit Card Search Wizard to find the best balance transfer card according to their specific spending patterns. Consumers simply need to type in how much balance they want to transfer and how long they intend to have the card, and almost instantly, the best balance transfer cards will appear with the latest offers directly from banks, and users can see at a glance how much money their balance transfer would cost for each particular card.
DailyMarkets.com's Credit Card Search Wizard also lets Americans look for the perfect credit card according to the type of card they are looking for, and they can filter cards by the highest rewards, best intro APR, lowest ongoing APR or lowest balance transfer fees. Users of the DailyMarkets.com can also browse the latest credit card offers according to different categories, such as rewards cards, low interest cards to cash back cards, business credit cards and many more. When you are ready to apply for a credit card, you are directed to the card issuer's official application from the site, and in many cases, you will get a response from the card issuer in just minutes.
About DailyMarkets.com
DailyMarkets.com is a consumer finance and investing site founded in 2008 by Grace Cheng who was named as one of the 'new kids in cyberspace' by Financial Times in 2007. DailyMarkets.com has an exclusive consumer finance section, with a special emphasis on educating US consumers about credit cards and helping them find the best credit cards for their needs. The smart Credit Card Search tool, that is unique and exclusive to DailyMarkets.com, is designed to help consumers find the perfect credit card based on their spending habits. Consumers can also browse through the large selection of credit card offers such as rewards credit cards, balance transfer cards, low interest credit cards, cash back credit cards, business credit cards and more. For more information, visit DailyMarkets.com.
# # #