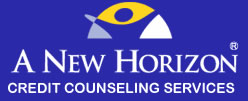 Ft. Lauderdale, FL (Vocus/PRWEB) February 07, 2011
Open your mail today and it's a safe bet that included in your pile of bills is an offer for a balance transfer with 0% interest from your current credit card issuer or from a bank offering you a new card. What consumers should know, though, is that these latest offers come with some new terms and conditions that are not consumer friendly, according to A New Horizon Credit Counseling Services, Inc., a national credit counseling organization.
"Once thought to be extinct, these tempting offers have roared back to life with the growing consumer confidence in the economic recovery we are experiencing", stated Steven Stark, COO and General Counsel for A New Horizon Credit Counseling. Stark added, "While this appears to be welcome news to credit shocked consumers, it must be approached cautiously because many banks have increased the fees associated with the balance transfers and removed caps that limited those fees."
Consumers may not be aware that many of these new offers have fees that are higher than they were previously and are not subject to limitation. Before, it was common to see a rate of just three percent or less compared to four percent or even five percent now. For example, a $3,000 balance transfer with a 4% fee and no cap would cost $120 now compared to $90 at 3%; that's a 33% increase in fees.
"Balance transfers have another dark side to them," adds Stark, "When a consumer finds that it is necessary to obtain additional credit with a balance transfer, it is time for them to evaluate their financial condition and seek advice on how to reduce rather than create additional debt. They should contact a reputable credit counseling agency for assistance with budgeting. A debt management plan too should be considered to pay off the debt without creating new debt."
Consumers still wanting to transfer balances should look for offers that don't charge balance transfer fees. Experts also emphasize that consumers should read all of the terms before they sign anything.
A New Horizon Credit Counseling Services is a nonprofit credit counseling organization that has been helping consumers since 1978.
For more information about their programs, contact 1-800-556-1548. They can also be found on the web at http://www.anewhorizon.org, or reached via email at slieberman(at)anewhorizon(dot)org
###