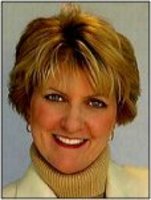 What's Baldrige and Why Should I Care?
Larkspur, CO (PRWEB) March 21, 2008
Karen Trisko, President of Leading Excellence, will present a two-day workshop, "Internal Assessor Certification: Applying the Baldrige Criteria in Your Organization," on March 26-27, 2008 at the California Council for Excellence (CCE) 14th Annual Conference in Long Beach, California. Trisko's presentation is part of CCE's 2008 educational program to help organizations improve their effectiveness.
Key ideas from her conference presentation are included in the free special report, "What's Baldrige and Why Should I Care?" available at http://www.leadingexcellence.com/baldrigereport.
Karen Trisko is a nationally recognized expert who served several years as a Malcolm Baldrige Award Senior Examiner and is past Chair of the California Awards for Performance Excellence (CAPETM) Council.
Trisko has extensive experience implementing assessments based on the Baldrige Criteria for Performance Excellence, and developing systems to improve. She has led many organizations in private, public and non-profit sectors to earn Baldrige-based awards and successfully integrate best practices from some of America's best-run companies.
Trisko's CCE Conference presentation will help participants understand the Baldrige criteria and teach them how to evaluate their organization relative to the 2008 criteria, whether they intend to apply for an award or simply want to improve.
Also, participants will learn how to explain the Baldrige system effectively and enthusiastically to their colleagues and management team. Finally, this course will help participants develop strategies to improve business process effectiveness and results throughout their organization.
According to Trisko, "Enron and others like it are examples of companies that failed in part because they didn't have transparency with business operations and didn't treat stakeholders and employees ethically or respectfully. Following the Baldrige criteria provides a proven roadmap for conducting business ethically and effectively, while at the same time being mindful of where the money is going."
More information about applying the Baldrige criteria in an organization is included in the free special report, "What's Baldrige and Why Should I Care?"
About LeadingExcellence.com
Leading Excellence offers Baldrige-aligned programs for excellent customer and employee loyalty, productivity, quality and profitability.
Its programs use "action learning" to teach concepts, skills and practical applications to a company's immediate situation, and are tailored to a company's unique industry and business needs. It uses easily understood terms, tools, templates and best practice examples from world-class organizations to help a company become self-sufficient in the concepts and skills in minimum time.
# # #