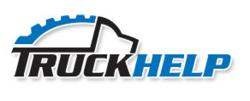 (PRWEB) May 14, 2013
Baldwin Filters products are now available on TruckHelp.com, a premier online source for heavy duty aftermarket and OEM parts, accessories, tools and everything else required to keep commercial trucks on the road. Amongst the myriad of Baldwin filters and filtration products offered on the site which carry the Baldwin name are the BC110 oil filter, BC7173 oil filter, BC7242 oil filter, BD103 oil filter, BF1048 fuel filter, BF1052 fuel filter, BF1195 fuel filter and best-selling PF7977 fuel filter.
Baldwin Filters traces its roots back to a humble beginning, including less than a dozen employees, to a global operation that reaches across six continents. Headquartered in Kearney, Nebraska for more than 50 years, Baldwin's international network now spreads some 3,000 distributors across not only the U.S. and Canada, but Africa, Australia/New Zealand, Central/South America, China, Europe, Mexico, The Middle East, Morocco, The Russian Federation, Southeast Asia/Pacific Rim and United Kingdom/Ireland. The brainchild of J.A. Baldwin, the company was one of the catalysts leading to the importance of improving mobile filtration, with Baldwin himself designing a cartridge lube filter that began production in Wisconsin in 1936.
Today's Baldwin Filters represents a well-oiled machine, continuously seeking methods to improve the products they sell and stand behind. Achieving and maintaining TS 16949 and ISO 9001 certifications at its facilities, Baldwin utilizes a basic filtration design template fusing the latest technologies such as 3-D CAD modeling and stereo lithographic prototyping with engineering innovations such as the Radial Seal air filters, self-venting drain valves for fuel/water separators and controlled release coolant products.
New product launches undertaken by Baldwin have recently encompassed a dynamic range of items for just as varied applications, including the PA5622 Cab Air Element for Komatsu Equipment, PA5651 set of two Cab Air Elements for Komatsu Excavators, PA5652 Cab Air Element for John Deere Backhoe/Loaders, PA5659 Foam Cab Air Element for Case/Steiger Equipment and more.
Baldwin currently manufactures and sells products in the lube, air, fuel, hydraulic, coolant, cabin air and DAHL filtration categories, and runs a Baldwin University three-day seminar at its Kearney headquarters for new distributors – and employees – to learn everything there is to know about these products and Baldwin's operations. "Baldwin University is designed to give both our distributors and our employees a deeper understanding of Baldwin, and how we approach the manufacturing and marketing of filtration products," states Steve Englund, Baldwin training manager. "By including both distributors and employees, the attendees gain different perspectives about our filters and their value in the marketplace."
Baldwin products can be found on TruckHelp.com's, website at http://www.truckhelp.com/parts/auxpage_baldwin-filters/ - Baldwin Filters.
.