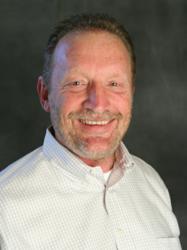 Mike is a mentor and a true leader who will leave a legacy hard to match.
Orlando, Florida (PRWEB) December 18, 2012
After 37 years of service with Balfour Beatty Construction, Michael Wood, Executive Vice President and Division Chief Operating Officer in Florida since 2000, will retire on December 31.
"For more than three decades, Mike has built many things: iconic buildings, successful teams, reputation for integrity, and a long list of people who respect him," said Ray Southern, Division CEO of Balfour Beatty Construction in Florida who is also retiring at the end of 2012. "Mike is a mentor and a true leader who will leave a legacy hard to match. I could not have asked for a better partner to have worked with for so many years."
Wood committed his full career to Balfour Beatty Construction. He began his career in 1975 in Little Rock, Arkansas as a project engineer with Frank J. Rooney, Inc. which later became Centex Construction and now operates as Balfour Beatty Construction. His proven ability to lead successful project teams and build long-lasting client relationships earned him promotions to the executive level where he was named vice president in 1985 and senior vice president in 1996.
In preparation for the retirement of both Wood and Southern, and as part of the company's succession plan that started two years ago, Sean DeMartino was named the Division President for Florida in September 2011.
"Mike's passion for our business, his tireless sponsorship for others, and selfless, consistent dedication to our firm has been a rock that we have all relied upon," said Sean DeMartino, Division President of Balfour Beatty Construction in Florida. "His example will continue to serve as the standard for what it really means to honor others with your time as we support and build careers and our client's dreams. His legacy at Balfour Beatty will live on through all of those that he has helped bring their dreams to reality because he really cared."
Wood's professional portfolio includes projects in the southwest and southeast United States, as well as the U.S. Virgin Islands. In addition he was a member of the Orange County Chamber of Commerce Leadership Orlando – Class 44. Wood also participated as a trustee member of the Kissimmee/Osceola County Chamber of Commerce, the Foundation for Osceola Education, Inc., and the National Conference of Community and Justice.