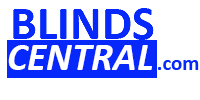 We Got Your Covered
Staten Island, New York (PRWEB) December 11, 2012
Stylists at Blinds Central say people who are interested in keeping their homes warm this holiday season should not just "deck the halls", but should deck the windows as well. They say they use Bali shades and blinds in five different ways to help homeowners stay cozy and keep Old Man Winter at bay.
-Use a Bali horizontal blind or a Bali cellular shade to help diffuse the light entering a sunny room. This will result in a soft, warm glow being cast over the room and furniture.
-Maximize the effect of Bali faux wood or two inch wood blinds by lowering them when the sun goes down in the evening. This not only helps to cut down on drafts, but also gives an added layer of privacy.
-Use Bali vinyl verticals to insulate large windows from any drafts and close them tightly to keep family and pets toasty.
-In a laundry room or office use Bali solar shades to allow light into the room while blocking out harmful ultraviolet rays.
-To spruce up a home for the holidays, Blinds Central uses Bali window coverings to dress up each window and even absorb room noise.
As a leading supplier of quality Bali window coverings at exceptional prices, BlindsCentral.com, is offering holiday discounts on all Bali blinds and shades. Shoppers are encouraged to use the coupon code Bali20 to receive 20% off purchases from now until December 16, 2012.
About the company: Blinds Central specializes in unique, custom window décor. It offers top-quality Bali Blinds, cellular shades, and vertical blinds, as well as window treatments made to fit your specifications. Blinds Central is a top industry source on beautiful-yet-functional styles and do-it-yourself installation. To see what the experts at Blinds Central can do for you, visit http://www.BlindsCentral.com