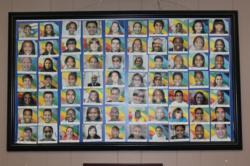 Don't worry how it looks, I've got brackets that are clear,
And ones that go behind the teeth
Brooklyn, NY (PRWEB) November 02, 2011
It's typical for persons of all ages to have unhappy and apprehensive thoughts upon learning that they might need/benefit from having braces. So they ask their friends who have braces or who had braces what it's like to have them. By and large they will tell you that your worries and fears are way out of proportion to the actual experience. However, it can be fun when you go to Dr. Ted-- "Nobody does it better". And that is what the "Ballad of Dr. Ted" is all about. It's a classical and joyous story about having a smile makeover. This music video is now available on his website.
Dr. Rothstein's son who had braces created this video in 2009 using the photos of the happy faces of adults and children whose cases he finished, It helps to ease the anguish of some of the patients he sees at their first visit to his office. The link to the ballad is also on top of his home page website.
Sing along with the video and you will hear the upbeat music and lyrics of the hero who reminisces at age twenty-four about what happened when he was an adolescent upon being told that he might need braces and the advice he received from his dear friends upon learning that he was going to need braces.
For example, there was Susie, who said "forget it." and Tommy, who said: "No way, even if it's free."
But when he went to Jason, Jason said "Hey, it's not so bad--When your teeth are nice and straight, I am sure you will be glad... And I have an orthodontist who makes it really fun...his name is Dr. Ted and I know that he's the one to fix your smile right-- you'll be happy when you're done."
In the grand finale of the "Ballad of Dr. Ted" the hero sings that now he's a fan of Dr. Ted..."Nobody does it better" and now that he's twenty-four, he marvels at the sight of his wide and bright smile.
This is just one of the many ways Dr. Rothstein puts his patients at ease.
At Yelp.com and Angieslist.com you may see some of the nice things patients have said about Dr. Rothstein and his office.
# # #