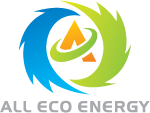 All Eco Energy are helping businesses save up to 60% on their energy bills by providing alternative energy sources for free.
(PRWEB UK) 27 February 2013
Over the past six months, Ballyhoo Ltd have been working with All Eco Energy to increase their online profile. This has led to a tangible increase in site traffic from businesses who are keen to make reductions on their energy bills as well as their carbon footprint but perhaps haven't got the funding or the knowledge to do so.
All Eco Energy are helping businesses save up to 60% on their energy costs by providing alternative energy sources such as solar PV panels and Biomass boilers for free. Solar PV systems harness energy from sunlight and convert it into carbon free electricity whereas Biomass boilers take fuel that has been grown for the purpose and burns it to generate carbon neutral heat. Both are forms of renewable energy designed to reduce energy bills.
With system costs ranging from just a few thousand pounds to over a few million pounds, All Eco Energy have a strong track record in the supply and installation of any size installation. Projects are successfully completed time and time again due to All Eco Energy's strong work ethic which begins from the very early stages of any project.
Carol-Ann from All Eco Energy says, "Some projects can appear to be complicated but All Eco Energy finds solutions, and explains them, so that every expectation from our customers can be fulfilled. Communication is paramount to guiding our clients through every stage of the project, from the project assessment and design stage, through the installation and into the ongoing operation of the system. Our quality operation has to be supported by a good client base. One of the keys to that is a good website that helps our customers to find and engage with us as the first step to reducing their carbon footprint."
Ballyhoo are proud to say that they are working with such a green company and are happy that they can help the process of reducing carbon emissions by pushing people in the direction of All Eco Energy. They hope to continue working with All Eco Energy over the next six months and beyond to surpass the success they have already achieved.
Visit the All Eco Energy website at http://www.allecoenergy.co.uk or give them a call on +44 (0) 121 742 4844 with any queries relating to Solar PV or Biomass boilers.
About Ballyhoo Ltd:
Ballyhoo Ltd offer a fresh approach to web design and online marketing, providing their customers the best opportunity for success on the internet. Contact Ballyhoo through their website http://www.ballyhoo.ltd.uk or by phone on 0121 286 9390.