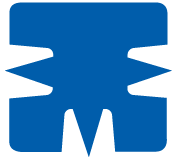 90 percent of our customers, anywhere in the country, can receive orders within 72 hours
Aberdeen, MD (PRWEB) April 18, 2013
TruAire, a register and grille manufacturer, opened its newest and largest distribution center in the Baltimore area.
With strategically placed distribution centers in four states – California, Georgia, Texas and now Maryland, TruAire says it has completed their distribution circle. Vice president of Sales, Ken Grubbs, is excited for their new distribution center in Baltimore.
"Adding a fourth site to the TruAire distribution ring means that 90 percent of our customers, anywhere in the country, can receive orders within 72 hours of placement. This is an unheard of statistic in this business."
Most Northeast customers can now expect to receive orders within 24 hours of placement.
Of the four distribution centers, Baltimore is the largest. The massive 110,000 square foot facility, housing a multi-million dollar inventory translates to 99 percent fill rates.
"On top of producing the finest quality registers and grilles on the market at a competitive price, it is now the best delivered," Grubbs added. "We've broken the mold on the quality, service and price dynamic."
The new location, led by Amanda Little, is located at 1501 Perryman Road in Aberdeen, MD.
How important are faster lead times for you and your business? Weigh in and join the conversation here.
TruAire manufactures the highest quality register and grille solutions since 1984. Our exclusive and innovative Smoothglide Technology results in the smoothest damper mechanism offered. We are the largest independently owned register company in the United States. Main office is located in Santa Fe Springs, CA. For more information please visit http://www.TruAire.com