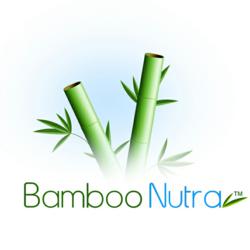 Denver, CO (PRWEB) April 30, 2013
Multinational lifestyle and direct sales corporation Bamboo Nutra LLC steps into the preliminary phase of their soon to launch "Purity of Life Challenge". The 12-week before and after challenge is designed to enhance not only mind, body and soul, but also enters the contestants into Bamboo Nutra's direct sales platform, whereas final judgment of the challenge will also take into account the before and after of the contestant's financial position and outlook.
Bamboo Nutra will host pre-launch events in three major cities throughout the world: Los Angeles USA, Sydney Australia and Vancouver Canada. The events will bring together representatives, community members, distributors and contestants to discuss the development and future of the Company and Products. The Bamboo Nutra "Purity of Life" tour will also feature Health and Lifestyle Speakers, Nutrition Experts, Celebrity/Athlete guest appearances and first round prize giveaways. The events will also give way to selection and assignment of the "Bamboo Nutra Top Ten" positions within each city on the tour.
Bamboo Nutra sees the challenge and events as playing a substantial role in both their marketing structure and the success of their soon to be released "By-Nature" product line. The Company's goal is to create an influential and life-changing event, which they feel will ultimately establish the foundation of the Bamboo Nutra and "Purity of Life" brand within 3 select countries. Bamboo Nutra feels the momentum generated from the events will then facilitate the expansion of its direct sales and network-marketing platform on a global scale.
About Bamboo Nutra LLC
Bamboo Nutra is global Health Supplement and Lifestyle Company, focused on promoting the positive benefits associated with natural bamboo silica and healthy lifestyle options. The company is established around the philosophy that "nature is life", and was built on the principle that ingredients created from nature are the foundation of improved mental and physical wellbeing.