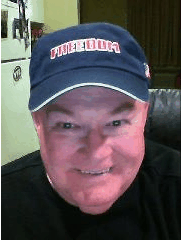 Becoming involved with a great organization like Bands for Freedom is a natural for me.
Orem, Utah (PRWEB) December 14, 2011
Bands for Freedom Foundation today announces Robert E Zimmerman (Bobby Z) as newest member of the board. "With the launch of the Bands for Freedom Veterans Wellness Program upcoming, we felt the need to bring on someone with experience producing and promoting events for our military personnel. Bobby Z. has that experience and we are honored to have him as part of the Bands for Freedom team." said Steve Cloward director of sales and marketing.
Bobby Z. produced "The Chamber Brothers Live from the Factory" which was the first ever live on Air production. Following this event The Chamber Brothers asked Bobby to become their manager. In the course of managing The Chamber Brothers, Bobby negotiated their second album deal with CBS records on the CBS affiliate.
Bobby later met the band called "Painter" and just ten days from meeting Painter, Bobby signed Painter to Elektra Records. The first Painter single "West Coast Women" was released a few months later and it immediately became hit bound on the billboard top 100.
During the decades of the 60's, 70's and 801's Bobby was involved with Event productions with such bands as Willie Nelson, Heart, Sugarloaf, Led Zeppelin, Pink Floyd, Alice Cooper, and the Doobie Brothers, to name a few.
In 1990 when Operation Desert Shield came about Bobby formed Operation San Diego Cares. "I did this out of concern for our Troops coming home to the response they experienced following the Vietnam War. That war killed my brother. He and all the men and women who served our country deserved nothing but adoration from the American people, yet they came home scorned. Forming Operation San Diego cares turned out to be the salve this nation needed to be reminded American troops are our defenders of Freedom. To this day I have held steadfast in my belief that in America, we thank our troops past and present."
"Becoming involved with a great organization like Bands for Freedom is a natural for me. I want to continue to raise the awareness of the American public of the service and sacrifice our men and women in uniform past and present make. Bands for Freedom have done a great job with this using their Patriotic wristbands.. Now with the upcoming Veterans Wellness Program we are forming we can make a big difference for our service members with the many unseen wounds from war." said Bobby Z.
By teaming together medical professionals with services such as; Acupuncture therapy, Chiropractic therapy, and Nexalin technology therapy for Anxiety, Depression, and Insomnia Bands for Freedom Veterans Wellness Program has embarked upon a mission to be a key player in making sure "We The People" welcome our combat Veterans home from all wars, past and present.
About Bands for Freedom Foundation
Created in 2004, Bands for Freedom follows the lead of its predecessor, Freedom bands, Inc., and Bands for Freedom and has become an enormously popular supplier of patriotic silicone wristbands that come in red, white, blue, black and desert camouflage. The wristbands are marked with the words freedom, liberty, and Support our Troops and are designed to aid Americans in making a respectful and unified statement in honor of the men and women of the armed forces past and present.
Become a fan on facebook
Follow us on twitter
Media Contact:
Steve Cloward 888-658-6669 ext 1
###