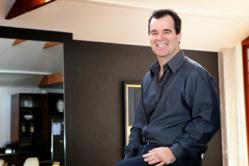 Once you are locked into a bank mortgage, there is little room to move should you fall on hard times
(PRWEB) September 27, 2012
The Reserve Bank of Australia has, between November 2011 and June 2012 cut its benchmark loan rate to 3.5 percent, a drop of 1.25 percentage points, with the aim of stimulating the housing market. Real estate investment strategist, Rick Otton, is urging caution as the country's biggest banks now try to attract mortgage clients with better rates on fixed-term mortgages.
"The banks are now in a position to offer lower fixed-term rates because they have access to cheaper funding" explained Mr Otton. "This, in itself is a good thing, and is a result of Australia's outstanding long term borrowing costs."
However, Mr Otton says, interest rates are not the sole contributor to consumer confidence, and that would-be home buyers need to consider the continually increasing cost of living when determining whether they should lock into a mortgage at this time.
"Not only are the costs of electricity, child care, and petrol continuing to rise, but locking into a fixed-loan rate, when even mining companies are laying off staff is, I suggest, reckless" said Mr Otton. "There is no suggestion that interest rates will rise over the next few months, so borrowers should use this time to carefully consider their options."
Mr Otton, author of the real estate book 'How To Buy A House For A Dollar', has for years encouraged both buyers and sellers to look at alternatives to traditional mortgages, including installment contracts and rent-to-buy opportunities.
"Once you are locked into a bank mortgage, there is little room to move should you fall on hard times - a sad, but increasing trend, as the cost of living eats into funds set aside for mortgage payments" said Mr Otton. "We encourage people to look to some of the more people-friendly options when looking to buy a home before succumbing to the lure of fixed-rate loans - they will likely find one that is a better fit for them."
"The self-employed, those without a deposit, and people with a less than perfect credit history, in particular, will benefit greatly by looking beyond the obvious" he concluded.
Information on Mr Otton's non-bank-loan strategies for real estate investing is available at HowToBuyAHouseForADollar.com.au
About Rick Otton
Rick Otton has spent decades making money by snapping up inexpensive real estate and putting it to work building wealth. Now, he's teaching other Aussies how to do the same.
Otton is the founder and CEO of We Buy Houses, which operates in the U.S., U.K., Australia and New Zealand putting his strategies to work every day.
Otton got his start in alternative real estate investment in 1991 and within a year acquired 76 properties. In years after, Otton made a fortune using his low-risk, high-reward strategies to inexpensively acquire real estate.
Now, Otton wants to share the wealth by sharing the wisdom, teaching Aussies how to buy and sell real estate without cutting banks and other middlemen in on the deal.
Otton has been featured in a variety of television programs and magazines, including Today Tonight, A Current Affair, Australian Property Investor and more.
You can learn more about Otton and how to invest in residential real estate without using banks at RickOtton.com
Details of Mr Otton's training events can be found at HowToBuyAHouseForADollar.com