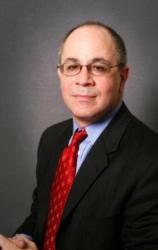 BOA, desperate to replace fees from its failed debit card charge program, has been quietly transferring tens of millions of dollars to California and Texas
Arlington, VA (PRWEB) November 21, 2011
Find-Me-Money has just released a report that shows that Bank of America made thousands of transfers of consumer's funds directly to states' treasuries. The report is based on an analysis of millions of official state records obtained from more than ten million inquiries sent to the treasury departments of California and Texas.
Just the states of California and Texas alone have a total transfer from BOA that exceeds forty million dollars. The Special Report is available at http://find-me-money.com/bank-of-america and lists tens of thousands of individual transfers.
"Bank of America appears to be headed for yet another consumer firestorm. BOA, desperate to replace fees from its failed debit card charge program, has been quietly transferring tens of millions of dollars to California and Texas," claims the report's author, Harold Kraft. Hypothesizing on the motivation for BOA's activities, he stated "BOA recently made news when it tried to keep its profits afloat on the backs of its customers by hitting them with a $5 debit card fee." The NY Times article "Banks Quietly Ramping Up Costs to Consumers", http://nyti.ms/rFPmfX, notes that the "reaction from an angry public and heightened scrutiny from regulators, banks are turning to all sorts of fees that fly under the radar" and "quietly imposing other new fees," including BOA's $20 "lost debit card" fee.
As stated in a Seattle Times editorial, BOA has said "You pay me one way or you pay me another way." For example, BOA now charges as much as $20 to replace a lost debit card. And Marie Diamond at ThinkProgress reports that BOA is making millions of dollars by charging fees to those receiving unemployment benefits.
According to Kraft, this Special Report stands out because of "the schizophrenic nature that BOA shows by charging their customers as much as legally possible, as often as possible, for every reason possible, while at the same time transferring millions of dollars to other states." The Special Report looks in detail at over forty million dollars for just two states, and calls this practice into question.
For more information, review the full report and details at http://find-me-money.com/bank-of-america.
Contact information:
Harold Kraft
moneyonfile(at)gmail(dot)com
703.598.1369
###