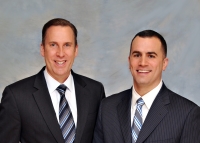 With these changes it's more important than ever to hire the right broker to conduct your short sale.
Waltham, MA (PRWEB) February 26, 2013
McGeough Lamacchia Realty reports that in an effort to streamline the company and become more profitable, Bank of America is selling off its mortgages to servicers like Seterus, Greentree, Resurgent, SPS, and RCS. In January of this year, Bank of America announced that it signed agreements to sell the servicing rights on 2 million residential mortgage loans totaling approximately $306 billion, a percentage of which are already in the process of a short sale. The transfers of servicing rights are scheduled to occur in stages over the course of 2013.
Bank of America is required to send out letters to borrowers 15 days prior to the loan release informing them of the sale of their loan to a different servicer. But some borrowers aren't receiving notice about this change until the 15th and 30th of the month and some borrowers report they haven't received the letter at all.
Many customers are wondering why their loan is getting transferred, or if the terms of the loans will be different from their original loan terms. According to the letters, the terms and conditions of the loans are not being changed. Customers will no longer have access to their loans through the Bank of America website and won't be able to make payments at any of the Bank of America banking centers.
Homeowners already in the process of negotiating a short sale with Bank of America will most likely be forced to redo the whole process when Bank of America sells the loan to the new servicer. This means homeowners will have to resubmit all the paperwork all over again.
McGeough Lamacchia Realty reports it has already seen cases where someone was approved for a short sale, and then it got transferred, but it would only be honored for up to two weeks.
Bank of America is now looking to outside vendors to process their short sale applications. Bank of America's plan is to move all new short sale packages to outside vendors and transition the volume of short sales in stages.
Many of the short sale packages submitted to Bank of America are being assigned to third party agencies such as Loan Resolution Corp. (LRC), ServiceLink, REDC Default Solutions (REDC), or Dignified Transition Solutions (DTS). These companies specialize in helping mortgage lenders like Bank of America mitigate risk and lower operating costs.
John McGeough and Anthony Lamacchia, co-brokers and owners of McGeough Lamacchia Realty, warn that for Bank of America customers who are in the process of a short sale, the decision will now be made by through the third party agency, but if they don't have the required documentation, there could be serious delays.
"Borrowers who are considering doing a short sale or are in the process should not worry as the short sale will still get done, but there may be delays during both the transfer of loans and the third party vendors reviewing the short sale documentation," says Anthony Lamacchia.
"With these changes it's more important than ever to hire the right broker to conduct your short sale," says John McGeough.
Source: Press Release: Bank of America Announces Settlement with Fannie Mae to Resolve Agency Mortgage Repurchase Claims on Loans Originated and Sold Directly to Fannie Mae Through December 31, 2008; http://newsroom.bankofamerica.com/press-release/corporate-and-financial-news/bank-america-announces-settlement-fannie-mae-resolve-agen
About McGeough Lamacchia
McGeough Lamacchia Realty Team is the number one Real Estate Team in Massachusetts and named one of the fastest growing Real Estate Companies in the U.S in 2012 by Inc. Magazine. They are a full service real estate agency serving home buyers and sellers Massachusetts and New Hampshire.