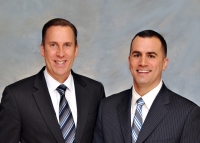 This is all the more reason to hire the right Realtor when doing a short sale
Waltham, MA (PRWEB) October 02, 2012
McGeough Lamacchia Realty, a full service real estate company serving Massachusetts and New Hampshire, reports that Bank of America is sending out letters to certain borrowers informing them that their mortgages are getting transferred to new servicers. McGeough Lamacchia Realty learned of these letters from their clients who have received them. The new servicers named in these letters will handle all of the billing, payment processing, and customer support moving forward.
In an effort to streamline the company and become more profitable, Bank of America CEO Bryan Moynihan launched the Project New BAC initiative which includes laying off more than 16,000 jobs by the end of the year, 3,200 of which will be in its mortgage origination unit*. With this major cut in its workforce McGeough Lamacchia Realty estimates that Bank of America is selling off a tremendous amount of its mortgages to new mortgage servicers.
According to the letters, the terms and conditions of the loans are not being changed. But customers will no longer have access to their loans through the Bank of America website and won't be able to make payments at any of the Bank of America banking centers.
McGeough Lamacchia Realty says this change is bound to cause confusion as many customers unaware of the change may still send payments to Bank of America rather than their new named servicer. According to the Real Estate Settlement Procedures Act outlined in the letter, during the 60 day period following the effective date of the transfer, a loan payment received by Bank of America before its due date may not be treated by the new loan servicer as late.
For Bank of America customers who are in the short sale process, the letter states that any documentation they have submitted will be transferred to the new servicer named in the letter. However, McGeough Lamacchia Realty has found with some of their clients that the paperwork is not always getting transferred. For those borrowers who were waiting for a decision regarding this process, the decision will now be made by the new servicer, but if they don't have the documentation, there will be serious delays.
McGeough Lamacchia Realty says borrowers in the process of negotiating a Bank of America short sale may have to redo the whole process with the new servicer. This means the borrower will have to resubmit all the paperwork all over again. Anthony Lamacchia, co-broker and owner of McGeough Lamacchia Realty, says this is another reason why short sale clients need to hire a Realtor who understands the complexity of the short sale process.
"This is all the more reason to hire the right Realtor when doing a short sale since not every Realtor can do a short sale," says Lamacchia.
Another concern is with Bank of America customers who have optional insurance products such as mortgage insurance, life, or disability insurance through Bank of America. According to the letter, coverage will be canceled so customers will have to contact the new servicer for information about those options.
McGeough Lamacchia Realty says not all Bank of America borrowers will receive this letter but advises that if they do to contact the new servicer immediately.
For more information, please visit the New England Short Sale Blog.
About McGeough Lamacchia Realty
McGeough Lamacchia Realty is the number one Real Estate Agency in Massachusetts and named one of the fastest growing Real Estate Companies in the U.S in 2012 by Inc. Magazine. They are a full service real estate agency serving home buyers and sellers Massachusetts and New Hampshire.
Source: Forbes: Bank Of America Cutting 16K Jobs By December: http://www.forbes.com/sites/abrambrown/2012/09/20/bank-of-america-to-cut-16000-jobs-by-dec-big-bank-would-finish-slim-down-a-year-early/