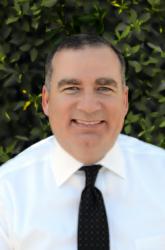 Oklahoma City, OK (PRWEB) April 19, 2013
Gene Watson has been hired to lead the Retail Mortgage Division at Bank 2, a full-service community bank headquartered in Oklahoma City.
Watson, who is a highly-skilled a banking professional with more than 15 years of experience in the mortgage industry, had previously served as Vice President, Director of Retail Mortgage Lending, at MidFirst Bank, also located in Oklahoma City.
"Gene has an excellent management style and leadership ability," said Ross Hill, CEO of Bank 2. "Gene has an impressive background including knowledge of all aspects of the retail mortgage industry. But most important Gene is fully invested in Bank2's mission of helping people Build Better Lives. We are fully committed to helping Native American families achieve the dream of home ownership. Gene will take Bank2's HUD section 184 lending program to the next level."
Bank 2, an FDIC member and Equal Housing Lender, is the No. 1 source of Native American home loans in Oklahoma and one of the nation's leading Native American home lenders. Watson has vowed to continue development of this important service as well as provide top-notch assistance with all types of retail mortgages.
"I am thrilled to be part of the Bank2 team," stated Watson. "My career in retail mortgage lending has been devoted to home ownership and I look forward to continuing that tradition by helping Bank2's current and future customers "achieve the dream of home ownership".
About Bank 2
Bank2 is a community bank committed to helping people Build Better Lives. The Native American bank is 100 percent owned by the Chickasaw Nation. Bank2 was founded in 2002 and their headquarters is in Oklahoma City. They serve their customers with a wide array of innovative financial products via latest electronic banking technology. The bank is a market leader in the HUD section 184 Native American home loan. Bank2 also offers a full line of government guaranteed commercial loans including SBA, BIA, and USDA loans.
For additional information about Bank2, please visit http://www.bank2online.com or call 405-946-2265 or 877-409-2265.