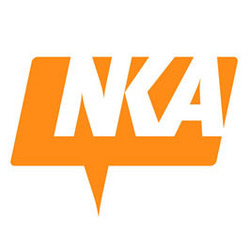 Minneapolis, MN (PRWEB) April 9, 2011
A mortgage company can unilaterally purchase insurance on a home if it decides that the borrower has not been adequately insuring the property. Lender-purchased insurance often costs much more than what a homeowner would pay on the open market. This process is called "force placing," and recent reports reveal that the country's biggest banks are making large profits from it.
"While force placing insurance is not itself illegal, homeowners today complain that banks unlawfully and unfairly require more insurance than necessary, often charging premium prices, which are structured to provide the banks with large kick-backs," explains attorney Kai Richter of Nichols Kaster, PLLP (http://www.NKA.com). Nichols Kaster, PLLP is currently litigating four putative class actions—two against JP Morgan Chase on behalf of California and New York borrowers and two against Bank of America on behalf of Pennsylvania and Massachusetts borrowers. Nichols Kaster, PLLP, just filed another case against Wells Fargo on behalf of Pennsylvania borrowers on Thursday and reports that even more lawsuits are just around the corner.
"Our firm has received call after call from borrowers across the country who are up in arms about big banks' costly, and often times unnecessary, insurance requirements. Banks are making substantial profits from their force-placements at the expense of struggling homeowners," explains Mr. Richter. Nichols Kaster, PLLP is currently investigating reports of unnecessary insurance, retroactive application of insurance, and improper commissions and kick-backs, among other things. Nichols Kaster, PLLP's pending lawsuits challenge banks' flood insurance policies; however, as Mr. Richter explains, problems may also exist with the force placement of homeowners insurance (also called "hazard" insurance) as well. Recent "leaks" from an alleged former Bank of America employee support borrowers' suspicions that this process is rife with error and impropriety.
Borrowers who have been forced-placed with hazard or flood insurance can contact Kai Richter at Nichols Kaster at 1-877-448-0492 or by email at krichter@nka.com for more information. Nichols Kaster, PLLP currently represents borrowers in the following lawsuits: Hofstetter v. Chase Home Finance, LLC, No. 3:10-cv-01313-WHA (N.D. Cal.) (filed March 29, 2010); Warren v. Chase Home Finance, LLC, No. 1:10-cv-04718 (S.D.N.Y.) (filed June 17, 2010); Wulf v. Bank of America, NA, No. 2:10-CV-05176 (E.D. Pa.) (filed Oct. 1, 2010); Lass v. Bank of America, NA, No. 1:11-cv-10570 (D. Mass.) (filed April 1, 2011); Morris v. Wells Fargo Bank, N.A., No. 2:05-mc-02025 (W.D. Pa.) (filed April 7, 2011). Visit http://www.NKA.com for more information. *Attorney Advertising*
# # #